HAW Hamburg
Finkenau 35
22081
Hamburg
Germany
Website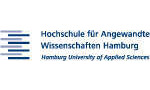 ---
School profile
The Masters degree "Time-based Media / Sound – Vision – Games" teaches game design close to the reality of the design industry all over the world. It is specifically tailored to suit the needs and the language of this booming field, while also offering depth of the theoretical and practical backgrounds of media management and game studies. As a result our graduates have more than excellent job perspectives.
Computer scientists and designers collaborate in the production of game prototypes and deepen their theoretical knowledge in game-related content. We skillfully combine theory and practice – therefore a stunning array of guest lecturers from the computer game industry are as part of our teaching team as our scientific staff.
If you have completed an artistic or design degree, you can become a concept artist, a 3D animator and a level designer. As a computer scientist, you can deepen your knowledge in computer graphics, game engine design and programming, AI or mobile and console development. Additionally, you can gain knowledge about the games market, game production and learn about with the theory of games and media.
With over 13,000 students Hamburg University of Applied Sciences is the second largest institution of higher education in the Hamburg region and one of the largest of its kind (University of Applied Sciences) in Germany. Exchange students from partner universities do not have to pay tuition in Hamburg. All students will be charged a semester contribution of 230 Euros (March 2011). For this money you will get a semester ticket which allows you six months unlimited travel on Hamburg's public transport system.