Joboffer dated from
12/19/2016
Head of Audio Design (m/f)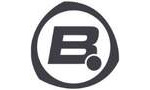 Audio / Music / Sound
Full-time
immediately
---
Company data
Bigpoint GmbH
---
Job description
Bigpoint is looking for a Head of Audio Design to create audio vision and collaborate closely with the project's creative lead and designers to effectively carry out the vision for music, sound effects and dialog. The ideal candidate will be responsible for the creation and asset management of high quality game audio content. Also supervise the specification of the audio engine, the asset pipeline, and the integration of audio assets as well as being capable of heading the Audio production within the studio.
Responsibilities:
Plan and direct the creation of all audio assets and guarantee the highest level of quality.
Collaborates with the game producers to ensure consistent quality of all audio assets.
Supervises and contributes to outsource briefs as well as providing assessment and approval of outsource deliverables.
Manage and maintain the audio schedule.
Review the audio production of the different titles within the company on regular basis.
Constantly look to improve processes to achieve best possible results.
Responsible for the production of template and best practice game assets.
Ensures all relevant documentation is recorded and presented in an accessible form (such as Confluence).
The key resource for audio within Bigpoint.
Leads annual informing workshops within Bigpoint to spread knowledge and expertise throughout Bigpoint Hamburg.
Sells the value of our game(s) across Bigpoint and our industry, including interviews & potential meetings with the press, partner companies and Bigpoint executives.
Ensure team works in a source safe environment and with an organised professional approach.
Presents results weekly, regularly updating the Director of Art as to the status of the production.
Identifies problems in his/her area/department and in the studio, solves them and (if not possible) escalates them to the Director of Art.
Hold regular review talks with every employee in his department.
Being a role model of a positive working attitude within the workplace with the aim to motivate and inspire colleagues
Requirements:
Willing to share knowledge.Audio Degree/Diploma of an audio school such as SAE/HND or comparable University degree additional certifications in multimedia arts preferred.
Work experience: +7 years of relevant experience in the gaming industry. Participation in at least three commercially relevant titles or projects as an Audio Lead and minimum of 5 shipped titles as a Sound Designer.
Excellent knowledge of audio postproduction and batch processing software (Protools, Wavelab etc.) and plugins.
Demonstrated ability to create and supervise outstanding audio quality throughout the whole project.
Create, integrate and mix audio content for in-game, trailers, demo's and conferences.
Excellent hearing, for distinguishing sound quality and final mixes.
Up to date knowledge of latest design trends in a wide variety of areas including games, film and music.
Passion for making and playing innovative games.
Pushing new technologies and features throughout the company's games.
Takes responsibility for Audio creation within the studio.
Teamwork and excellent interpersonal skills.
Excellent communication/management/leadership skills in order to communicate to the team clearly and define priorities across the company's audio production.
Must be thorough and precise in his work.
Experienced and Visionary.
Excellent time management and organizational skills.
Self-motivated, flexible and practical.
---
Contact Person