Joboffer dated from
04/07/2017
Team Assistant Games Division (m/f)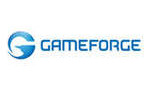 others
Full-time
immediately
---
Company data
Gameforge AG
---
Job description
The Team Assistant (m/f) role resides within the Games Division – the group within Gameforge where great gaming talent works together to publish world class free-to-play online service based games and accountability resides for the performance of all games in the Gameforge portfolio. The Team Assistant (m/f) will support this mission by assisting all Games Division team leaders.
Tasks to inspire:
Aid Games Division leadership in managing and maintaining excellent relationships with external partners, internal departments and executives at Gameforge
Support in communication, planning and scheduling
Liaise with key contacts in internal partner groups, such as Finance, Human Resources, Legal and Marketing
Lead the execution of all administrative matters on behalf of Games Division leadership such as recruiting activities, travel planning and expense report processing
Schedule internal meetings, prepare meeting documents (e.g. agenda, presentations, analyses) and produce accurate meeting protocols
Assist in steering priority issues, urgent decision finding processes and discussions
Manage internal and cross-departmental projects
Research, visualize and provide information and ensure the information flow among the Games Division leadership
Develop systems and processes necessary to support the administrative and organizational needs of the Games Division going forward
Assist the planning of Games Division team activities, workshops and training sessions
Coordinate with and substitute the Executive Assistant to the CEO
Qualifications to convince:
Multi-year work experience
Bachelor's degree is a plus
Experience in project management is a plus
Interest in PC games
Excellent interpersonal communication skills, both written and oral
Professional discretion and integrity in handling highly confidential information
Strong organizational, time management and problem-solving skills
High team spirit and assertiveness
A proactive approach, flexibility, fast perceptive faculty and self-motivation to step into new tasks
Analytic mindset
Mastery of Microsoft Office products (e.g. Outlook, Excel, PowerPoint, Word) and Adobe Acrobat
Proficiency in English and German is required
A company to connect:
The informality of a start-up combined with 10 years' experience in the industry
A challenging working environment offering opportunities for personal development and for contributing ideas
The chance to mould your own working environment
A personal contact person to ensure a smooth start to working at the company
A job in the "Tuscany of Germany" with 1691 hours of sunlight per year
About Gameforge
With more than 20 titles and over 450 million registered players, Gameforge is the leading provider of free-to-play massively multiplayer online games (MMOs) in the western hemisphere. Headquartered in Karlsruhe, Germany, the group offers its online games in more than 75 countries. The portfolio encompasses numerous well-known game industry brands, including client-based titles such as Orcs Must Die! Unchained, HEX: Shards of Fate, prized role-playing game AION Free-to-Play and TERA as well as Europe's most successful MMO, Metin2. In future, competitive RTS Dropzone and action-laden Anime MMORPG SoulWorker will add to the collection. Popular browser-based games such as OGame and Ikariam complete their offering.
---
Contact Person
Recruiting Office
Recruiting Specialist
Albert-Nestler-Str.8
76131 Karlsruhe
Write e-mail
+49 721 354808-152