Joboffer dated from
07/20/2017
CRM Manager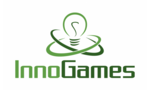 Community Management / Customer Service / Support
Full-time
immediately
---
Company data
InnoGames GmbH
---
Job description
We're looking for an experienced CRM Manager to join our team of campaign management and communication experts. Come work for one of Germany's leading online games companies and hone your skills in a cutting-edge digital industry!
What are my responsibilities?
You'll be responsible for one or more games for which you manage, monitor and expand the CRM campaign portfolio across all our global markets
Your mission is to communicate with our players via multiple channels (such as in-game pop-ups, e-mails and push notifications) to optimize their game experience and make them smart offers based on their current needs
You do this based on in-depth analysis of user behavior and motivation derived from our high-end big data systems as well as smart A/B/n testing
You work in an interdisciplinary environment and coordinate your topics across departments including game designers, developers and artists
You establish expertise in monetization and user experience (UX) strategies for the products you look after and advise your stakeholders in these topics
You provide reports, dashboards and analysis on the results of your campaigns
What qualifications do I need?
University degree. You have a degree that fits the advertised role, e.g. Business Administration or Communication Studies.
Professional experience. You have worked in digital CRM. In-depth experience in mobile CRM channels, in particular push notifications, is a requirement for a senior level entrance.
Games affinity. You love online / mobile games and you're familiar with the games industry.
Creativity. You enjoy coming up with texts and design ideas for original, effective communications.
Analytical thinking. You have a data-driven mindset. You diligently monitor the performance of your campaigns and understand KPIs. You're eager to structure and analyze data via Excel and draw concise conclusions.
Communication skills. You communicate confidently in both German and English. You maintain a steady exchange with stakeholders and can integrate well into a team.
Result orientation. You are highly motivated and work in an independent and pragmatic way.
What's the team like?
You'll be joining a CRM team that currently consists of six people. Most of us have a marketing background, but we're generally open for anyone who meets our qualifications. Somewhat unusually, the CRM team is not part of the marketing department at Innogames, but of Analytics / BI. This reflects the data-driven nature of our approach, and our close cooperation with the data analysts. Our CRM Managers are supported by a dedicated team of CRM developers that maintain and expand our custom infrastructure. We're an ambitious, best-in-class, yet very friendly team that values co-operation, knowledge sharing and frank discussions.
Why should I join you?
First, the industry – our business is a unique blend of cutting-edge digital products and a fun, creative mindset. Everything is large-scale: We serve millions of customers in dozens of markets across the world and across platforms simultaneously and in real-time. We understand this challenging environment inside-out.
Second, the company – Innogames is a prime example of a "hidden champion", a German industry leader with a strong history of consistent growth and exemplary work ethics. Our products are top-ranking across the globe, and you'll be joining a company that is very well-managed and dedicated to quality.
Third, the team – we're small, agile and highly respected for our dedication and expertise. We're proud to be both professional and empathic, and we value intelligence and team spirit. We're looking forward to getting to know you!
Will there be cake?
There might be cake.
---
Contact Person
Katrin Hugo



Friesenstraße 13

20097 Hamburg