Joboffer dated from
07/07/2017
SENIOR SYSTEM ADMINISTRATOR (M/F)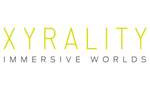 others
Full-time
immediately
---
Company data
XYRALITY GmbH
---
Job description
Since the publication of its MMOGs "Lords & Knights", "Crazy Tribes" and "Celtic Tribes", XYRALITY has become one of the most successful mobile games studios in Europe. Over 60 dedicated employees work on the further development of our game portfolio to this day.
Nine million registered users and about 50 million requests per day represent the perfect challenge for you? We look forward to your support as Senior System Administrator (m/f).
Your responsibilities:
•Design, installation, configuration and operation of Linux servers and their environment
•Installation, operation and optimization of relational database systems
•Automation of repetitive processes (deployment, installations, analyzes)
•Monitoring of systems with Nagios, ELK stack and other tools
•Operation, upgrading and conversion of the network infrastructure
Required skills:
•Degree ideally in (media) computer science or comparable education
•Profound knowledge and experience in the administration of Linux server systems and networks
•Experiences in the interruption-free operation of backend applications
•Experience in the operation of relational database systems (PostgreSQL desirable) and highly available server structures
•Extensive knowledge of the design and optimization of bash scripts
•Good knowledge of German and English
Advantageous:
•Experience in the use of the Linux distribution CentOS
•Experience in the use of Varnish Cache
•Experience and knowledge in the infrastructure of WebObjects applications
•Experience in the automation of (deployment) processes with Ansible
•Knowledge in the administration of Juniper/Cisco network hardware
•Knowledge of at least one high level programming language (Python, PHP) and Shell Scripting
•Experience in handling and administration of the Atlassian product range (Jira, Confluence, FishEye etc)
We offer:
•A challenging but yet promoting working atmosphere
•Very good development opportunities
•Responsible tasks, fast decision-making processes and space for the implementation of your own ideas
•A team-oriented working process, visibly incorporating the results of your work
•Unique expertise in the development of cross platform games
If you are interested in this unique opportunity, please send your complete application with salary expectations to jobs@xyrality.com. We would appreciate information, where our job advertisement caught your attention.
XYRALITY GmbH
Tina Mondry • assistant to the management
Friedensallee 290 • 22763 Hamburg
www.xyrality.com
---
Contact Person
Tina Mondry
Assistentin der Geschäftsführung
Friedensallee 290
22763 Hamburg
Write e-mail