Joboffer dated from
10/12/2017
Internal Community Manager German/English (m/f)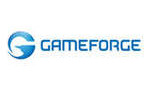 Community Management / Customer Service / Support
Full-time
immediately
---
Company data
Gameforge AG
---
Job description
You are the megaphone for the community and represent the feelings, opinions and viewpoints of your player community to the product team.
Tasks to inspire:
Work closely with the community managers of the other languages to develop and implement the community management strategy
Support and coordination of volunteer teams
Processing of support requests
Contact for writing news, newsletters and similar information texts
Support the community on social media platforms such as Facebook, Twitter, and Forums
Conception and implementation of multimedial communication measures (for example, audio and video podcasts)
Conception and realization of competitions and events, both in-game and on the website of the game
Support for fan and guild sides as well as contact set-up and maintenance
Representation of the game at international trade fairs and events
Ensuring the information exchange between the community and the product team
Qualifications to convince:
At least two years of professional experience in the community management of an MMORPG or comparable professional experience
Enthusiasm for and extensive experience with MMORPGs
Very good knowledge of the handling of current software such as MS Office
Excellent German and English skills both written and spoken
Good knowledge of community and social media tools (Facebook, Twitter, forums, etc.)
Availability, flexibility, organization
Communication and cooperation strength
Knowledge of other languages, such as Spanish, French, Italian, Turkish, Polish is advantageous
A company to connect:
A relaxed and mutually respectful environment
Great transport connections to the motorway and public transportation
The ability to be flexible with working hours
The informality of a start-up combined with 10 years' experience in the industry
The chance to mould your own working environment
About Gameforge
With more than 20 titles and over 450 million registered players, Gameforge is the leading provider of free-to-play massively multiplayer online games (MMOs) in the western hemisphere. Headquartered in Karlsruhe, Germany, the group offers its online games in more than 75 countries. The portfolio encompasses numerous well-known game industry brands, including client-based titles such as prized role-playing game AION Free-to-Play and TERA as well as Europe's most successful MMO, Metin2. In future, competitive RTS Dropzone and action-laden Anime MMORPG SoulWorker will add to the collection. Popular browser-based games such as OGame and Ikariam complete their offering.
---
Contact Person
Katja Eberle
Recruiting Specialist
Albert-Nestler-Str.8
76131 Karlsruhe
Write e-mail
+49 721 354808-244