Joboffer dated from
12/22/2017
DevOps Engineer (m/f)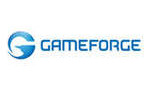 Programmer: IT / Backend / Client / Web
Full-time
immediately
---
Company data
Gameforge AG
---
Job description
Online games are a passion project for you and you want nothing more than to work with us in the development of our games? To be able to guarantee a disruption-free game experience, you will be responsible for the risk-oriented operation of applications based on the linux-based payment system infrastructure as Payment Operations Engineer PHP. You will work in a dynamic and motivated team in which you will be responsible for technical configuration management, amongst other things. You will have the opportunity as Payment Operations Engineer to play a part in a friendly and passionate yet highly solution-oriented team and to shape our systems.
Tasks to inspire:
Risk-oriented operation of applications based on the linux-based infrastructure of the payment system with a particular point of attention paid to applications and processes
Technical configuration management and release management
Development of sustainable strategies and rapid problem solutions (repair scripts, hotfixes, etc.)
Definition and continued development of monitoring and supervision systems
Coordination and communication on processes, technical problems and emergencies
On-call availability together with other colleagues to ensure system availability
Qualifications to convince:
Ideally, completed studies in IT and/or multiple years of experience in software development or rather, the operation of web applications.
Sound knowledge of both the German and English languages, both written and spoken
Experience in object-oriented development of web applications, ideally in PHP5/7
Knowledge of linux-based systems, ideally Ubuntu as well as experience with LAMP environments
Good knowledge of SQL, preferably experience in MySQL
Confident and adventurous use of the Shell
Knowledge within the area of virtualisation (Vagrant, Docker, KVM, VMWare) and experience with Provisioning tools (Chef, Puppet, Ansible)
Focused working ability, even under the pressures of time or system disruption
A curious nature and a willingness to get to grips with new tools and technologies, as well as to work with existing code
Strengths in conceptual thinking, a honed analytical ability and a systematic, careful and risk-aware way of working
Distinctive skill for communication and team-working
A company to connect:
A position of responsibility in one of the most creative and exciting industries around
Fantastic working environment loaded with extras (e.g. games room, massages)
Free breakfast, lunch, drinks and fruit – every day!
The ability to be flexible with working hours
An enormous range of influence with millions of players in dozens of countries
About Gameforge
With more than 20 titles and over 450 million registered players, Gameforge is the leading provider of free-to-play massively multiplayer online games (MMOs) in the western hemisphere. Headquartered in Karlsruhe, Germany, the group offers its online games in more than 75 countries. The portfolio encompasses numerous well-known game industry brands, including client-based titles such as Orcs Must Die! Unchained, HEX: Shards of Fate, prized role-playing game AION Free-to-Play and TERA as well as Europe's most successful MMO, Metin2. In future, competitive RTS Dropzone and action-laden Anime MMORPG SoulWorker will add to the collection. Popular browser-based games such as OGame and Ikariam complete their offering.
---
Contact Person
Katja Eberle
Recruiting Specialist
Albert-Nestler-Str.8
76131 Karlsruhe
Write e-mail
+49 721 354808-244