Joboffer dated from
01/23/2018
PHP Developer Game Integration (m/f)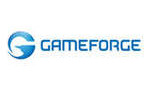 Programmer: Game Developer
Full-time
immediately
---
Company data
Gameforge AG
---
Job description
The team you will be a part of is the glue that binds our Partners' games and systems to the big family of Gameforge APIs, tools and services. To fully integrate a game, our team is responsible for providing the software that connects our Payment, Localization, In-game shops, Business Intelligence and other systems with our games. We are also responsible for our Community Websites and Account Management. As such you will be involved in many aspects of a game's lifecycle and work in a dynamic and challenging environment with a focus on providing the best software-development-as-service to both external partners and other Gameforge departments.
Tasks to inspire:
You will be responsible for integrating our Third Party Games in to the GF ecosystem
You will develop APIs, tools and frontends for our ever-increasing portfolio
You will help maintain and improve on our existing systems
You will work closely with all other departments within the company, helping build the best user experience for thousands of gamers worldwide
Qualifications to convince:
Studies in business informatics or years of experience in a comparable qualified position (e.g. as a qualified IT specialist in application development)
Working experience or completed traineeships or (co-)development of Open Source or other community projects
Excellent knowledge of PHP5/7, OOP
Good knowledge of SQL, preferably MySQL
Good knowledge and extensive experience in web technologies and in the development of wep applications
Confident and experienced handling of LAMP (Linux, Apache, MySQL, PHP)
Independent and structured way of working
Distinctive skill for communication and team-working
A curious nature and a willingness to get to grips with new tools and technologies, as well as to work with alien and extensive code
A company to connect:
A position of responsibility in one of the most creative and exciting industries around
An informal start-up atmosphere combined with 10 years' experience in the industry
A challenging work environment offering the chance to contribute your own ideas, with opportunity for personal development
The ability to be flexible with working hours
The opportunity to reach millions of players in dozens of countries
About Gameforge
With more than 20 titles and over 450 million registered players, Gameforge is the leading provider of free-to-play massively multiplayer online games (MMOs) in the western hemisphere. Headquartered in Karlsruhe, Germany, the group offers its online games in more than 75 countries. The portfolio encompasses numerous well-known game industry brands, including client-based titles such as prized role-playing game AION Free-to-Play and TERA as well as Europe's most successful MMO, Metin2. In future, competitive RTS Dropzone and action-laden Anime MMORPG SoulWorker will add to the collection. Popular browser-based games such as OGame and Ikariam complete their offering.
---
Contact Person
Katja Eberle
Recruiting Specialist
Albert-Nestler-Str.8
76131 Karlsruhe
Write e-mail
+49 721 354808-244