Joboffer dated from
09/07/2018
Team Lead Platform Development (m/f)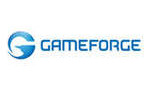 Programmer: IT / Backend / Client / Web
Full-time
immediately
---
Company data
Gameforge AG
---
Job description
Be part of Gameforge's Digital Distribution Platform Development Team and help bringing high quality PC games to our customers. You get the chance to work on a key component of our future vision of publishing and distributing high quality PC games. You will develop large scale software solutions by studying needs, data usage, work processes and system flows. In addition, organizing and preparing solutions by determining and designing system specifications, standards, and programming will be your tasks, as well as working with Technical Operations in order to install these. Your goal will be to improve dev operations by conducting systems analysis, implementing changes in policies and procedures. Furthermore, you will find yourself responsible for conferring with product owners and users, investigating problem areas and following the software development lifecycle. This role resides within the Technical Division, reports to a Technical Director and functions as mentor and guide for other developers.
Tasks to inspire:
Documentation of solutions via flowcharts, layouts, diagrams, charts and code comments
Designing, building, and maintaining efficient, reusable and reliable code
Updating job knowledge by studying state-of-the-art development tools, programming techniques and computing equipment; participating in educational opportunities; reading professional publications; maintaining personal networks; participating in professional organizations
Encouraging ownership of code and code quality of each developer by ensuring thorough testing even before Quality Assurance
Maintaining, testing and improving the performance of existing software to ensure strong functionality and optimization
Determining and implementing proper tools and software for the project
Clear and regular communication with management and technical support colleagues
Breaking down specifications into the simplest elements
Providing technical guidance and leadership to other team members and direct reports
Working to cross train, sharing knowledge and helping other developers
Providing excellent service to your customers
Qualifications to convince:
Several years of experience in either game or software development
Proficiency in Windows API programming
Strong proficiency in C++, with thorough knowledge of the language specification
Proficiency in C++ 11 programming
Understanding of dynamic polymorphism and C++ specific notions, such as friend classes
Proficiency in Visual Studio 2015
Nice to have: QT Framework and graphics programming knowledge
Thorough knowledge of the software development life cycle and server technologies
Thorough understanding of memory management in non-garbage collected environments
Knowledge of and desire to generate best practices and process improvement
Multithreading and synchronization mechanisms
Good organizational skills
Excellent troubleshooting and problem-solving skills
Ability to communicate effectively in English, in both written and oral forms. Fluent German is a plus
Ability to motivate teams and team members.
Being strict about documenting and sharing knowledge, as well as highly driven to closing of knowledge gaps and providing mentoring
Ability to work on a team of experts, holding each other accountable, trusting each other, speaking up respectfully and being OK with respectful conflict
Excitement about "outside the box" thinking to find unique and/or innovative solutions to problems
Strong analytical skills and proven problem solving abilities
Adaptability and flexibility
Excellent communication and interpersonal skills
Being able to learn quickly and adapt to change in directions
Ability to work well under pressure
About Gameforge
With more than 20 titles and over 450 million registered players, Gameforge is the leading provider of free-to-play massively multiplayer online games (MMOs) in the western hemisphere. Headquartered in Karlsruhe, Germany, the group offers its games in more than 75 countries. Their portfolio includes a bundle of established gaming industry brands, including client-based titles such as award-winning role-playing game AION Free-to-Play and TERA as well as Europe's most successful MMO, Metin2. In future, the varied offering will be expanded by action-rich Anime MMORPG SoulWorker; Popular browser-based games such as OGame and Ikariam complete their offering. More information available at http://corporate.gameforge.com/.
---
Contact Person
Anett Graf
Head of Human Resources
Albert-Nestler-Str.8
76131 Karlsruhe
Write e-mail
+49 721 354 808 244