Joboffer dated from
09/20/2018
Translation Coordinator (m/w)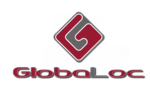 Localization / Translation
Full-time
immediately
---
---
Job description
The Translation Coordinator is responsible for managing and coordinating the translation of video games titles, including analyzing and preparing the project, scheduling translators, supervising and tracking production schedules, managing translation quality and delivery. The Translation Coordinator interfaces with internal departments and external translation service providers, always driven by the goal to deliver translations of highest industry standards.
Responsibilities:
Preparation and analysis of translation assets
Coordination of internal and external translation teams
Creation and maintenance of glossaries, translations memories, style guides and databases
Translate and proofread texts from English into your native language
Control of translation quality in compliance with guideline terminology
Recruitment of external resources and maintenance of our translator database
Perform analysis of current processes and proactively identify potential problems and implement creative solutions
Requirements:
Fluency in English
A completed degree in translation studies or other experience in language, literature or linguistics
Knowledge of SDL Trados and other CAT tools
Good organizational skills and detail oriented
Strong passion for video games across multiple genres and platforms
Excellent communication and deadline driven
Intermediate computer skills, including experience with Microsoft Office
Ability to identify creative solutions for complex issues
Self-motivated in pro-active
GlobaLoc is a full localization service provider that is specialized in the intercultural adaptation of computer and video games in
consideration of all aspects of the target language (technical language, colloquial language, semantics and stylistics). Our team consists
of experts that are dealing with localization of entertainment software for many years and have worked on hundreds of game titles. Beside their
competencies in their field all staff members at GlobaLoc have one thing in common:
The passion for video games!
If you think you are the ideal candidate, please send your CV, references and salary expectations to: info@globaloc.de
---
Contact Person