Joboffer dated from
10/15/2018
Associate Product Manager (m/f)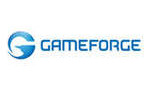 Productmanagement / Producing
Full-time
immediately
---
Company data
Gameforge AG
---
Job description
This role resides within the Games Division, the group within Gameforge where great gaming talent works together to publish world class Free-to-Play online service-based games and accountability resides for the performance of all games in the Gameforge portfolio. The Associate Product Manager position at Gameforge is a critical role and responsible for a very well deliberate strategy of the games. An Associate Product Manager, reporting directly to the Vice President Products, will support this mission through the steering of multiple of our products, including Ikariam, Metin2, Skill, Nostale, Soulworker, Tera, AION Free-to-Play, OGame or Elsword. The ideal candidate is a highly organized individual with outstanding communication skills, proven leadership experience in product management with PC client and/or browser games, and a track record of launching and operating high quality, Free-to-Play online games to help lead our future effort to deliver the best game service experiences in the West.
Tasks to inspire:
Accountability for optimization of the P&L for the games over the full product lifecycle from "live operation" to "shutdown"
Monitor KPIs and use Data Analysis tools to drive business decisions, identify important KPIs, formulate hypotheses and facilitate the integration and analysis of those for the games
Set a product strategy, forecast and plan to drive business results for the games through continuous planning that optimizes retention and engagement, revenue potential, cost and resource allocation, with a careful eye towards long-term sustainable growth and positive brand perception, to the greatest benefit for Gameforge
Work in close cooperation with Live Producing to facilitate state-of-the-art operation of the games and taking day-to-day decisions with the leadership team in favor of the best long-term business outcome
Formulate a strategy in conjunction with Marketing and Live Producing to inspire a virtual product team from the various service departments to facilitate the success of the games
Work in close cooperation with Marketing to identify the best marketing strategy and plan for the given state of the game
Work with the Data Analytics and Live Game Design Team to derive measures and generate concepts for the improvement of the games and their KPIs (e.g. funnel analysis, retention metrics, payer share, shop features, etc.)
Advocate innovative solutions in budget and resource planning cycles to maximize transparency and optimize resource allocation in partnership with leaders across the organization
Evaluate market trends and competition, be aware of what is hot in the market and always have up-to-date knowledge about relevant new games and genres
Making sure the game is checking all legal requirements for the operation in different countries (age rating, data security protection, etc.)
Qualifications to convince:
A minimum of 1 year experience in online product management or at least 3 years of experience in other publishing departments or a game production
Decision-making and conflict management skills are needed
Very good communication, project management, and relationship-building skills
Able to work well in a team environment and manage multiple complex projects with various groups
Ability to travel internationally to organize on-site visits and workshops with business partners
Demonstrated passion for online games/console games and self-motivation for furthering a prosperous career in the Free-to-Play online games industry
Bachelor's degree or equivalent work experience is required, MBA or another relevant higher degree is a plus
Proficiency in English, written and oral, is required, German is a plus
A company to connect:
An extensive on-boarding program with a personal mentor
The informality of a start-up combined with more than 10 years' experience in the industry
A dynamic working environment offering opportunities for personal development and for contributing ideas
The chance to mould your own working environment
Benefit from colleagues with many years' experience in the industry
An open corporate culture and trust-based working time
About Gameforge
With more than 20 titles and over 450 million registered players, Gameforge is the leading provider of free-to-play massively multiplayer online games (MMOs) in the western hemisphere. Headquartered in Karlsruhe, Germany, the group offers its online games in more than 75 countries. The portfolio encompasses numerous well-known game industry brands, including prized role-playing games Runes of Magic, AION Free-to-Play and TERA as well as Europe's most successful MMO, Metin2. The action anime MMORPG SoulWorker adds to the wide-ranging collection, while popular browser-based games such as OGame and Ikariam complete their offering. More information available at http://corporate.gameforge.com/.
---
Contact Person
Katja Eberle
Recruiting Specialist
Albert-Nestler-Str.8
76131 Karlsruhe
Write e-mail