Joboffer dated from
11/07/2018
Software Developer (m/f) Strike Team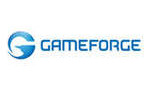 Programmer: Game Developer
Full-time
immediately
---
Company data
Gameforge AG
---
Job description
You will work on a wide variety of mission critical work as well as assist regular production projects in an agile development environment. You will be organizing and preparing solutions, designing system specifications and standards and then will work to execute these solutions. You will also be responsible for working closely with product owners and users, investigating problem areas, and implementing our software development lifecycle. Thrives in a very fast paced, sometimes interrupt driven environment, this role requires excellent multi-tasking skills. This role resides within the Technical Division, reports to a Technical Director and functions as mentor and guide for other developers.
Tasks to inspire:
Updates job knowledge by studying state-of-the-art development tools, programming techniques, and computing equipment; participating in educational opportunities; reading professional publications; maintaining personal networks.
Represents the company in key development conferences.
Documents solutions via flowcharts, layouts, diagrams, charts, code comments and clear code.
Organizes and prepares solutions by determining and designing system specifications, standards, and programming, and works with technical operations to install them.
Improves development operations by conducting systems analysis; implementing changes in policies and procedures.
Break down specifications into the simplest elements.
Create in-house standards.
Determine and implement the proper tools and software for the project.
Work to cross train, share knowledge and help other developers.
Work with the Portfolio group and Technical Directors to execute on project goals and tasks.
Work with other service groups to ensure quality service and integration.
Provide excellent service to your customers.
Qualifications to convince:
Must have a minimum of 3-4 years of experience in either game development or software development.
Knowledge of PHP and C++
Thorough knowledge of the software development life cycle and server technologies.
Knowledge of and desire to generate best practices and process improvement.
Excellent troubleshooting and problem-solving skills.
Experienced in working within agile environments.
Must be able to communicate effectively in English, in both written and oral forms. Fluent German is a plus.
Must be strict about documenting and sharing knowledge. Highly driven to closing of knowledge gaps and providing mentoring.
Able to work in a team of experts, holding each other accountable, trusting each other, speaking up respectfully and being OK with respectful conflict.
Able to think "outside the box". Find unique or innovative solutions to problems.
Excellent communication and interpersonal skills.
Quick learner and adaptive to change in directions.
Able to work well under pressure.
A company to connect:
The informal atmosphere of a start-up company combined with over 10 years' experience in one of the most creative and exciting industries around.
A great working environment within a multi-cultural team
Free breakfast, lunch, drinks and fruit every day – all sourced from local suppliers!
The ability to be flexible with working hours.
The opportunity to reach millions of players in dozens of countries.
About Gameforge
With more than 20 titles and over 450 million registered players, Gameforge is the leading provider of free-to-play massively multiplayer online games (MMOs) in the western hemisphere. Headquartered in Karlsruhe, Germany, the group offers its games in more than 75 countries. Their portfolio includes a bundle of established gaming industry brands, including client-based titles such as award-winning role-playing game AION Free-to-Play and TERA as well as Europe's most successful MMO, Metin2. In future, the varied offering will be expanded by action-rich Anime MMORPG SoulWorker; Popular browser-based games such as OGame and Ikariam complete their offering. More information available at http://corporate.gameforge.com/.
---
Contact Person
Anett Graf
Head of Human Resources
Albert-Nestler-Str.8
76131 Karlsruhe
Write e-mail
+49 721 354 808 244