Joboffer dated from
11/16/2018
Operations Manager (f/m)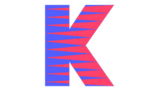 Legal / Human Resources
Full-time
immediately
---
Company data
Kolibri Games
---
Job description
Kolibri Games is a mobile games company based in Berlin. Our two Games, 'Idle Miner Tycoon' and 'Idle Factory Tycoon' have already reached 50 million global downloads.
We want you to be part of our grand vision of becoming the most player-centric game's developer in the world and to help us build a world-class tech company on the way.
We offer an autonomous studio comprising of self-motivated teams in a fast decision-making environment, allowing you to be truly impactful and develop professionally
We are looking for an Operations Manager to Lead our passionate team of assistants and bring calm to the chaos of a busy start-up studio.
We are looking for an 'all-rounder', someone who has a strong understanding of office management, vendor management, event management and a leader of people. You must be a strong communicator, both with internal teams and multiple external teams and partners.
Your role will ensure the smooth running of our Berlin studio and we're looking for someone who can 'get things done'. Ideally, you will have experience in a start-up environment and will be willing to turn your hand to any task that is required.
No two days will look the same but you will always ensure our fridges are fully stocked, stationary and swag is on-hand, company events and parties are well organised, including Christmas parties, Summer parties and even team holidays. You will help to organise the operations team day-to-day and help build structures and processes to guarantee the smooth running of the department.
Responsibilities
Lead and Mentor other members of the Office Management team
Support the team/department's by ensuring there is a highly effective level of administrative support to the team
Responsible for managing diaries, organising internal/external meetings, organising events, booking travel, hotels and couriers
Be accountable for a broad range of activities from basic administrative tasks, to problem-solving and query handling, through to actively contributing to projects within the team
Assist with Office Management team recruitment and career management
Collate and produce high standard documents for a variety of forums including team and management meetings, external meetings, reports and publications
Responsible for purchasing office supplies
Proactively identify where additional support can be given to the leaders/managers in the team
Required Skills
Ability to lead, manage and mentor people
Previous experience in a Operations Manager or Office Manager role
Experience using office equipment, including printers and fax machines
Previous event management experience
Strong communication skills (via phone, email and in-person)
Experience exercising discretion and confidentiality with sensitive company information
Excellent organisational skills with an ability to think proactively and prioritise work
Reliability and trustworthiness are a must
Fluency in German and English
Good command of the Microsoft Office Package and Google Apps
Why Join us?
Team - A position in a driven and brilliant international team
Rapid Development - An organization truly dedicated to getting things done as fast and elegantly as possible
Autonomy - We have a flat hierarchy and value people who take on responsibility, ownership and can contribute to our games from their first day
Opportunity - We offer career progression, training and opportunities to impact a growing company. We regularly hire people with potential and have seen many interns and working students join us permanently
Players - We're aiming to be one of the most player-centric companies in the world. Working on a live game ensure your work is seen by millions and you will gather rapid feedback from the players
Training - A personal learning budget of €1,000+ to spend on learning and development, including books, workshops and attending conferences. We also offer in-house training such as coding classes
Studio - A modern workspace with state of the art tech, based in Berlin
Equipment - The newest technical equipment, including laptops and phones, which may also be used in your free time - you get a new one every 2 years
Food and Drinks - Fresh fruits to keep you healthy and fresh coffee to keep you alert. We also have a fully stocked fridge; Smoothies, Coke, Club Mate, beer etc
Health and Fitness - We pay €50 towards a monthly gym membership or a fitness activity
Salary - Competitive Salaries - We believe that top performance should receive top payment
Profit Share - Full-time employees also get the chance to financially profit from our unique company share/stock option program
Relocation - Relocation support to help you move to Berlin
Parties - Regular company parties to celebrate, including Summer, Christmas and key company milestones
Team Events - We regularly have events like bowling, BBQ's and Movie nights. This year we went to Tenerife for a company holiday!
Wisdom and Waffles - Industry thought leaders join us to share their knowledge with the team
Friday Celebrations - Company provided dinner and drinks on Friday afternoons


Kolibri Games is a vibrant games company based in Berlin. We want you to be part of our grand vision of becoming the most player-centric games developer and to help us build a world-class tech company on the way.
At Kolibri Games, you will be joining a diverse team with a wide variety of experience, skills and cultural backgrounds. Here everybody can bring in ideas that directly affect millions of players worldwide. We believe in people, in strong self-motivated teams, in fast decision-making and empowering you to take charge through a supportive, learning-friendly atmosphere.
We work in a flat hierarchy with the opportunity for everybody to weigh in, no matter how many years of experience you bring. Every employee takes over their own projects from the first day, which ensures quick learnings, ownership and skill development. Our main title is 'Idle Miner Tycoon', one of the three most successful idle games worldwide with more than 50 million downloads and seven-figure revenue per month. In April 2018 we launched our second game, 'Idle Factory Tycoon', which achieved over 4 million downloads in its first month and is about to replicate the success of our first game.
Due to this being an international studio, English is the spoken language. So please do remember to apply for this role in English. Thank you.
---
Contact Person
Daria Paschke
HR Administrator
Hallesches Ufer 60
10963 Berlin
Write e-mail