Joboffer dated from
12/20/2018
Team Lead Platform Services*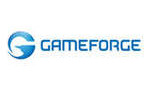 Programmer: IT / Backend / Client / Web
Full-time
immediately
---
Company data
Gameforge AG
---
Job description
Gameforge's central, highly available integration platform allows the simple and uniform integration of all games offered. Central services manage the comprehensive data of all players. Based on this, many additional services offer additional functions. You will lead a team of software developers in varied and challenging projects on the new and further development of these services as well as the central platform components.
Your tasks will include the organization and preparation of solutions through analysis and creation of system specifications, standards and programming as well as the cooperation with the Technical Operations Team. You will also be responsible for consulting with product owners and users to analyze problem areas in the software development process. You are part of the Technical Division, report to a Technical Director, and mentor other developers.
Tasks that inspire:
Design, programming, and maintenance of efficient, reusable, and reliable code
Maintenance and further development of application-related parts of the platform and service infrastructure
Active co-design of the future microservices structure of Gameforge
Documentation of solutions using flowcharts, diagrams, overviews and code comments
Conception, implementation and support of various services for the provision of new functions and features
Consulting and support for internal developers and external game studios in the connection of games and own services
Motivation of all developers regarding the creation of high-quality code by guaranteeing detailed test phases even before quality assurance
Maintain, test and optimize the performance of existing software to ensure best possible functionality even in high load scenarios.
Technical guidance and provision of know-how for team members and superiors
Interdisciplinary working method for the exchange of knowledge with other developers
Providing excellent customer service and high service availability
Qualifications that convince:
Several years of practical work experience in the development of Java- and/or PHP-based backend services, RESTful APIs or web applications.
Experience in the professional or disciplinary management of software developers
Sound knowledge of OOA/OOD, design patterns and software architecture
Ideally, knowledge of the use of Docker, Kubernetes, and other cloud-based build, deployment, and operating technologies
Ideally, knowledge in the use of NoSQL databases and message brokers, such as RabbitMQ and Cassandra
Sound knowledge of software development processes including automated software testing
Knowledge of Unix/Linux
Understanding of optimized process flows and the effort to implement them
Good organizational skills
Excellent problem analysis and resolution skills
Good written and spoken German and English skills to communicate effectively
Ability to motivate teams and team members
Conscientiousness with regard to documentation and transfer of knowledge with the aim of closing gaps in knowledge and supporting employees
Ability to work responsibly and trustfully in a team of experts, while respectfully dealing with criticism of others and oneself
Adaptability and flexibility
A company to connect:
The informality of a start-up combined with more than 10 years' experience in the industry
A challenging working environment offering opportunities for personal development and for contributing ideas
The chance to mould your own working environment
Benefit from colleagues with many years' experience in the industry

An open corporate culture and trust-based working time
About Gameforge
With more than 20 titles and over 450 million registered players, Gameforge is the leading provider of free-to-play massively multiplayer online games (MMOs) in the western hemisphere. Headquartered in Karlsruhe, Germany, the group offers its online games in more than 75 countries. The portfolio encompasses numerous well-known game industry brands, including prized role-playing games Runes of Magic, AION Free-to-Play and TERA as well as Europe's most successful MMO, Metin2. The action anime MMORPG SoulWorker adds to the wide-ranging collection, while popular browser-based games such as OGame and Ikariam complete their offering. More information available at http://corporate.gameforge.com/.
* No matter what gender, we' re on the lookout for people with drive and talent.
---
Contact Person
Thomas Mayer
HR Generalist
Albert-Nestler-Straße 8
76131 Karlsruhe
Write e-mail
+49 721 354 808 244