Joboffer dated from
01/28/2019
COMMUNITY MANAGER SERVICE OPERATIONS - FRANCE (F/M)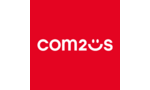 Community Management / Customer Service / Support
Full-time
immediately
---
Company data
GAMEVIL COM2US Europe GmbH
---
Job description
GAMEVIL COM2US Europe GmbH is looking for a motivated and enthusiastic individual to join its team as a Community Manager, to work on globally successful mobile games like Summoners War and Dragon Blaze. This is a full-time position in Berlin, Germany, and is available immediately.
Our Service Operations team handles customer support for GAMEVIL and COM2US titles and community management for specific GAMEVIL titles in Europe. As part of this team you will handle user inquiries, post game updates, QA new and existing games and game features and generally make sure our players are having a great experience.
Primary Responsibilities:
Responding to inquiries and assisting users with resolving issues through email and social channels, as well as through the GAMEVIL and COM2US support tools will be a key element of this role
Translate game updates, community posts and other texts from English to French
Work closely with game development and producers in USA and Korea to ensure quality service provided to users
Manage and run events for social channels such as Facebook
Gather and analyze community feedback and various aspects of event results
Perform functional QA and game evaluation tests for both new and existing games
Requirements:
Strong written and verbal communication skills in both English and French (native level preferred)
Attention to detail, ability to work in a fast-paced environment, research and find suitable answers on various topics
Understanding of cultural and ethical issues for English and French language
Familiarity with various online/mobile game genres such as role-playing, FPS/Action and sports
Preferred Skills:
Experience in game industry as a game master, community manager, support agent or contributor to various media
Additional language skills are a big plus (especially Korean, German or Russian)
Experience with streaming/video platforms such as Twitch/Youtube
Education/Training:
• University degree or professional degree preferred
To apply, please send your cover letter and resume with email title "Service Operations French" to hr_eu@gamevilcom2us.com.
---
Contact Person
Kirk Dettmann
Service Operations Lead
Wattstraße 10
13355 Berlin
Write e-mail