Joboffer dated from
06/11/2019
Linux System Administrator / System Engineer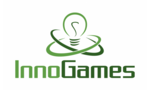 Programmer: IT / Backend / Client / Web
Full-time
immediately
---
Company data
InnoGames GmbH
---
Job description
As part of our Backend Operations team, you will be responsible for services used by millions of players all around the world. You will work closely with developers to run in house and open source solutions. We support different systems and technologies. Together we will decide in which of them you like to specialize. We love to know every corner of our systems and most of them are on our own hardware in datacenters in Hamburg and overseas.

Your profile:
Some years professional experience administering *nix systems
Comfortable with using various command line tools e.g. (d|net|vm|io)?stat
Proficient in at least one scripting language
Open and friendly communication style
Good English skills

Our technologies:
KVM, LVM, Debian, Puppet
MySQL (Percona, Galera Cluster), PostgreSQL, Redis, Memcached, RabbitMQ
nginx, Tomcat, Jetty, Django
Python, Java, PHP, Go
Hadoop, Kafka, Flink
Graphite / Grafana, Nagios, Sentry, ELK stack
git, Jenkins, Maven, Docker

Why join us?
Be part of a great team in an international environment in a healthy and stable growing company
Choose your preferred device (Linux, Mac or even Windows) for your comfortable workplace
We will actively support your further development and give you all needed resources to evaluate new technologies, participate in open source communities or improve your soft skills
Our career model is set up equally for an expert in a technical career or a management path
Opportunities to make your code open source and show your achievements at international conferences
Competitive compensation
Benefits like relocation support, company gym, smartphone or tablet, company bikes, rooftop terrace with BBQ and much more
Check out some of our code: https://github.com/innogames

Excited to start your journey with InnoGames and join our dynamic team as a Linux System Administrator / System Engineer? We look forward to receiving your application as well as your salary expectations and earliest possible start date through our online application form. Isabella Dettlaff would be happy to answer any questions you may have.

InnoGames, based in Hamburg, is one of the leading developers and publishers of online games with more than 200 million registered players around the world. Currently, more than 400 people from 30 nations are working in the Hamburg-based headquarters. We have been characterized by dynamic growth ever since the company was founded in 2007. In order to further expand our success and to realize new projects, we are constantly looking for young talents, experienced professionals, and creative thinkers.
---
Contact Person
HR Team



Friesenstraße 13

20097 Hamburg