Joboffer dated from
10/18/2019
Live Producer*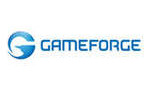 Productmanagement / Producing
Full-time
immediately
---
Company data
Gameforge AG
---
Job description
Live Producing is responsible for managing game projects and organizing operational product topics (e.g. game updates, game events, happy hours, bug fixes). The ideal candidate is excellently organised, has outstanding communication skills and proven project management experience.
Tasks to inspire:
Planning and coordination of the implementation of projects and operational product topics
Ensuring and coordinating project teams with the aim of completing projects and operational issues on time and within budget
Create project plans and report on risk and progress
Continuous optimization of processes within projects
Communication and organisation of work processes with our external partner studios, partly including preparation of external workshops
Troubleshooting in cooperation with the Service Departments
Ability to lead individuals and teams without disciplinary responsibility
Preparation and maintenance of comprehensive project documentation and contribution to best practice databases
Qualifications to convince:
At least 2 years experience in project management of IT projects, direct project experience in game development is a plus
Experience with Atlassian products such as Confluence and Jira
Excellent communication, project management and problem solving skills
Distinct ability to work in a team and to manage several complex projects with different groups
Proactivity: high motivation and enthusiasm to get to the bottom of problems and to work out and implement solutions based on these problems
Result-oriented attitude with simultaneous flexibility and openness to new ideas
Calm appearance in a dynamic, rapidly changing environment
Passion for online computer games and the desire for a successful career in the F2P and/or online games industry
English skills, spoken and written, are required, German skills are a plus
A company to connect:
An extensive on-boarding program with personal mentor
The informality of a start-up combined with 10 years' experience in the industry
A challenging working environment offering opportunities for personal development and for contributing ideas
The chance to mould your own working environment
Benefit from colleagues with many years' experience in the industry
About Gameforge
With more than 20 titles and over 450 million registered players, Gameforge is the leading provider of free-to-play massively multiplayer online games (MMOs) in the western hemisphere. Headquartered in Karlsruhe, Germany, the group offers its online games in more than 75 countries. The portfolio encompasses numerous well-known game industry brands, including prized role-playing games Runes of Magic, AION Free-to-Play and TERA as well as Europe's most successful MMO, Metin2. The action anime MMORPG SoulWorker adds to the wide-ranging collection, while popular browser-based games such as OGame and Ikariam complete their offering. More information available at http://corporate.gameforge.com/.
*No matter what gender, we' re on the lookout for people with drive and talent.
---
Contact Person
Katja Eberle
HR Generalist
Albert-Nestler-Str.8
76131 Karlsruhe
Write e-mail
+49 721 354808-244