Joboffer dated from
01/15/2020
Creative Director (f/m/d)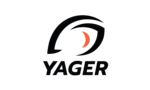 Art / Layout / Illustration
Full-time
immediately
negotiable
---
Company data
YAGER Development GmbH
---
Job description
We are looking for a passionate Creative Director to take creative leadership of one of our projects and push the boundaries to deliver a unique user experience. You will help the team to get the most out of the game during the production phase, help bring it to our players, and continue to develop it in live-service environment.
Qualifications
5 years experience in Design Lead / Design Director / Creative Director, or other Creative leadership positions within the games industry.
Track record of working on action games as a designer or in a creative leadership position.
Understanding of game software development cycles and production methodologies.
Ability to present your vision in a compelling way to the team, leadership, and externals.
Passion for, and interest in, movies, TV shows, music, art, and culture.
Excellent communication skills.
Responsibilities
Create and maintain a compelling and concise vision for the project and make sure that everything we do aligns with this vision.
Drive the creative process by leading direction meetings with game design, art direction, development teams, content teams, and other stakeholders to ensure a coherent vision becomes a coherent final product.
Create and communicate clear project goals while inspiring autonomy in the team to find innovative and creative solutions to achieve them.
Support the Production team in populating and regularly grooming the project's backlog/roadmap.
Ensure the correct level of quality standards by communicating clear quality goals and building shared expectations, reviewing and providing valuable feedback to the team.
Act as an information source and rallying point for the team, highlighting success stories, talking about why and how the game is going to be loved by gamers, and representing the team and the game inside and outside of YAGER.
Desirable Skills
Know a lot about games and what makes for a successful game of its genre.
Passion for new game concept development, being able to spot the gaps in the market and come up with innovative ways to fill those gaps.
Extensive experience in feature design and development. Familiarity with the use and application of project management and QA task/bug-tracking tools.
A demonstrated ability to create and disseminate product vision, and lead teams.
Strong interpersonal skills; ability to communicate and report up and down.
Ability to create clear project direction documentation, as well as train and mentor creative staff.
Benefits
We support you all the way
Relocation bonus and ongoing support and assistance
Occupational pension scheme
We care about your well-being
Flexible working hours
Fresh fruit and vegetables every day
Hot and cold beverages of your choice
In-house massage
We encourage continuous learning
Extensive games/books library
Dedicated Talent Development Manager
Participation at various game conferences
We know how to have fun
A variety of exciting Team Events
Summer and Christmas Party
Beer and soft drinks for Friday meetings
Join our Team!
If this sounds like you, and you love to work in a creative environment with people passionate about their work, please send us your application using our online form.
---
Contact Person