Joboffer dated from
02/10/2020
Senior (3D) Artist (m/f/d)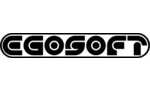 Art / Layout / Illustration
Full-time
immediately
---
---
Job description
EGOSOFT is looking for an experienced hard-surface artist to work with us on our own IP "X4: Foundations". As an artist at EGOSOFT, you will work in collaboration with the lead artist and the rest of the team. Due to the fact that EGOSOFT is a small company, there will be a wide range of areas you will work on, such as space ships, station modules, interiors, effects and atlas textures. We expect you to take your art all the way from ideas and concept through modeling, texturing and final setup and implementation in the game.

General Requirements:
Minimum of 5 years experience creating high quality assets in a production environment
Strong working knowledge of Blender (or experience with equivalent tools and motivation to transfer those skills)
Ability to design as well as create appealing and visually coherent assets inspired by our existing visual guidelines
Strong knowledge of effective asset creation and optimization
Experience with physically based rendering
Experience working with atlas textures and creating of such
Link to portfolio showcasing these skills

Pluses:
Delivered at least one PC/Console game title
Experience with Substance tools
Experience with XML file structures
Ability to communicate an artistic vision
Experience with concepting
Working knowledge of 2D image processing tools (Photoshop / Gimp)
3ds Max knowledge
Experience with planning and documentation software (Jira / Confluence)
About EGOSOFT
EGOSOFT, founded in 1988, is one of Germany's leading game developers. Its team of industry veterans and dedicated game enthusiasts entered the international stage with the widely-acclaimed X-Beyond the Frontier space simulation game in 1999. EGOSOFT is now exclusively dedicated to setting new standards in the space game genre and continuing to improve the gameplay experience for fans of the X Universe. For more information on EGOSOFT and its products visit www.egosoft.com.
---
Contact Person
Bernd Lehahn
Geschäftsführer
Heidestrasse, 4
52146 Würselen
Write e-mail