Joboffer dated from
03/25/2020
C++ Software Developer*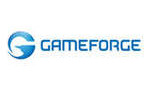 Programmer: IT / Backend / Client / Web
Full-time
immediately
---
Company data
Gameforge AG
---
Job description
Karlsruhe | full-time| from now
We are Gameforge, one of the leading publishers of free-to-play online games. We are based in Karlsruhe, Germany. Become part of the development team for Gameforge's digital distribution platform and support us in offering our customers PC games of the highest quality. You have the opportunity to play a central role in our future visions regarding publishing and distribution. This position is based in the Technical Division.
Your mission
You develop comprehensive software solutions and analyse the necessary resources, data, work processes and system specifications
You are responsible for the design, programming and maintenance of efficient, reusable and reliable C++ code
You consult with product owners and users to analyze problem areas in the software development process
You communicate regularly and clearly with management and technical support staff
You provide technical know-how for other team members and direct superiors
You actively promote cooperation with other departments by exchanging information and knowledge and by providing assistance to other developers
Your skills
You have excellent knowledge of C++, programming skills in C++11 and a sound knowledge of language specifications
You are familiar with dynamic polymorphism and C++-specific terminology (e.g. friend classes)
You have profound knowledge in the areas of multi-threading and synchronization mechanics
You have the ability and enjoy motivating teams and team members
You know how to handle complex tasks without losing your cool
You keep a cool head and can easily adjust to changing situations and modify existing processes
You look at the bigger picture, questioning existing methods and analysing potential risks
Your Gameforge setting
An international company awaits you! English is our company language, as employees from over 25 nations are part of our team
Family is number one! Flexible working hours, a parent/child working room and more.
Where colleagues become friends! Regular team events and an open company culture
Respectful behaviour is very important to us! Even if we disagree, we stay fair and on topic
About Gameforge
With more than 20 titles and over 450 million registered players, Gameforge is the leading provider of free-to-play massively multiplayer online games (MMOs) in the western hemisphere. Headquartered in Karlsruhe, Germany, the group offers its online games in more than 75 countries. The portfolio encompasses numerous well-known game industry brands, including prized role-playing games Runes of Magic, AION Free-to-Play and TERA as well as Europe's most successful MMO, Metin2. The action anime MMORPG SoulWorker adds to the wide-ranging collection, while popular browser-based games such as OGame and Ikariam complete their offering. More information available at http://corporate.gameforge.com/.
*No matter what gender, we' re on the lookout for people with drive and talent.
---
Contact Person
Thomas Mayer
HR Generalist
Albert-Nestler-Straße 8
76131 Karlsruhe
Write e-mail