Joboffer dated from
04/16/2020
Lecturer Game Design and Production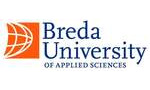 Game Designer / Level Designer
Full-time
immediately
Between a monthly minimum of €3.560.72 and a monthly maximum of €4.892.31
---
Company data
Breda University of Applied Sciences
---
Job description
The Academy of Games and Media is seeking to appoint a Lecturer in Game Design and Production to join the Creative Games and Media Technologies (CMGT) department to train the next generation of world-class game development professionals.
You will be responsible for lecturing, supervising and providing workshops to a small groups a highly motivated, committed and dedicated students. The successful candidate needs to have experience in AAA production cycles and a strong knowledge base and skill set in one of the following areas:
Game design

Scripting or Unreal Blueprinting

UI/UX design
Our programme is fully project-based built around continuously developing games or related activities according to four common game development phases: concepting, pre-production, production and release. Our students work in the Project-Lab, our in-house game development studio, where you will act as an expert and supervisor. Your tasks can also include supervision of internships and graduation projects and possibly participating in our in-house (research) projects focused on games and digital media.
Essential Qualifications
We welcome applicants with (international) industry experience and knowledge and a desire to work in games education. In addition, experience is required in the development of digital entertainment products with a focus on games (console, mobile, web). Ideal candidates are senior or Lead professionals with a couple of years industry experience who are open to doing a training in didactical skills or possess experience in teaching higher professional education. To be eligible for the position, applicants must have good command of the English language. We particularly encourage applications from underrepresented groups in the discipline.
Desirable Qualifications
Bachelor and/or a Master's degree in a relevant subject
4+ years of games industry experience.
What can we offer you?
We offer a position within a globally Top 10 ranked programme. We have an attractive and friendly working environment and you will be working with a group of enthusiastic students and motivated lecturers.
Top ranked applied university

Enthusiastic colleagues and students from around the world

Staff with educational and Industry experience

A culture that is academic as well as industry oriented

An academy that invests in new media-, game- and research facilities

An environment that embraces learning and with an international focus
Salary & benefits
Breda University of Applied Sciences provides assistance to guide expatriate employees through the process of relocation and settling in. Dutch tax authorities may offer tax reduction to applicants from abroad (which makes tax rates comparable to the UK and US).
The salary for this position will be at level 11 of the CAO-HBO (Collective Labour Agreement) and amounts to between a monthly minimum of €3,560.72 and a monthly maximum of €4,892.31 (gross amounts based on full-time employment). You will be officially appointed to the position of Lecturer. You will receive a fixed annual end-of-year bonus of 8.3%. Apart from this, Breda University of Applied Sciences offers you an 8% holiday allowance and a contribution to your health insurance. In the case of a full-time position and a working pattern of 40 hours per week, you will be entitled to 10.7 weeks of holiday leave (including public holidays).
Applications
Please apply by means of the online application form (see link on this page). Applications via e-mail or letter will not processed. If you already have an account in our Talent Pool, you can log in and use 'Apply to this position' directly. The information in your profile will be used for your application, which will save you time filing your application. If two candidates of equal ability are shortlisted, preference will be given to the internal candidate.
---
Contact Person
Bart Baan
Recruiter
Mgr. Hopmansstraat 2
4817JS BREDA
Write e-mail