Joboffer dated from
04/20/2020
Int. Marketing Manager (m/f/d)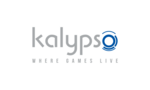 Marketing / PR
Full-time
immediately
---
Company data
Kalypso Media Group GmbH
Wilhelm-Leuschner-Straße 11-13
---
Job description
Kalypso Media Group GmbH is a fully independent publisher, developer and marketer of interactive entertainment software with more than 100 employees in 8 locations in Germany, England and the USA, including Kasedo Games, Kalypso Media's digital-first label, and three development studios - Realmforge Studios (Munich), Gaming Minds Studios (Gütersloh) and Claymore Game Studios (Darmstadt).
Specializing primarily in bringing strategy games to all modern platforms and for a global audience, Kalypso Media's brand portfolio includes the rights to the Tropico series, Commandos, Port Royale, Dungeons, Sudden Strike and Railway Empire.
To support the global marketing team, we are looking for an International Marketing Manager (m/f/d), working in our headquarters in Worms, Germany. The International Marketing Manager gives support and is reporting to the International Marketing Director and will work closely with the global marketing team.
Roles and Responsibilities to include but not limited to:
Main responsibilities:
-Planning and execution of off- and online consumer campaigns,
trade and POS marketing in Europe and North America
-Content Creation and Support for Newsletter and Social Media
-Co-operations with marketing partners
-Steering and surveillance of third party agencies
-Reporting & Analysis of campaigns
-Market research
-Contributing to idea generation, copy and promotions
-Organization and support at Events and Exhibitions
-Multitasking and keeping on track of several projects simultaneously
-Understanding the eventual need for out-of-hours commitment
-Distribution and development of marketing assets
-Creation of brand guidelines, presentations and comprehensive marketing plans
-Creative and instinctive yet disciplined and organised
Skills and Experience:
-Good experience (>5 years) in an entertainment marketing role
-Professional negotiation skills
-Keen eye for detail and an understanding of asset requirements
-Good creative and aesthetic judgement
-Excellent written and verbal communication
-Exceptional interpersonal skills and energetic team-player
-Microsoft Office, Adobe Photoshop and Premiere Pro experience
Interested?
Please send your CV and application via email - Attn: Ms. Dr. Anika Thun
---
Contact Person
Lisa Block
HR Manager
Wilhelm-Leuschner-Straße 11-13
67547 Worms
Write e-mail