Joboffer dated from
07/06/2020
Frontend Developer*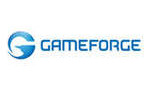 Programmer: IT / Backend / Client / Web
Full-time
immediately
---
Company data
Gameforge AG
---
Job description
Online games are your passion and you would like to participate in the marketing of
our games? Trying out new modern techniques runs in your blood and motivates
you? We are looking for an experienced Frontend Developer to represent us for a
period of one year. You can expect an exciting and varied activity in the area
of maintenance and further development of existing website projects as well as
the development of new products.
Tasks to inspire:
Implementation of challenging technical and graphical web projects
Sustainable code development in complex frontend projects
Optimisation for mobile end devices and Responsive Design
Close collaboration with the UX department and interface designers
Analysis and conceptualisation of user interfaces
Supporting the development teams within frontend development
pixel accurate working from screen design to end product
Qualifications to convince:
Excellent knowledge of HTML5, CSS3 and JS
Good knowledge of the implementation of Responsive Design
A good eye for aesthetics in web programming
Solid knowledge in JavaScript and profound experience with JS frameworks such as ReactJS or AngularJS
Experience with Hooks in React
Skilled experience with CSS pre-processing platform, e.g. LESS and SASS
Competent understanding of the use of code versioning tools, e.g. (Git / SVN)
Knowledge of frontend systems and infrastructure (npm, grunt, webpack, gulp, etc)
Good knowledge of asynchronous request handling, partial rendering of pages and AJAX
Dealing with cross-browser compatibility
Knowledge of component-based development
Knowledge of object-oriented web programming
Excellent knowledge of graphics programs such as Photoshop
Independent and structured way of working
Creativity and enthusiasm for computer games
You have an excellent command of the English language, both written and spoken; German language skills are of advantage
A company to connect:
A position of responsibility in one of the most creative and exciting industries around
An enormous range of influence with millions of players in dozens of countries
Creative leeway in a new, communicative and motivated team
The ability to be flexible with working hours
Free breakfast, lunch, drinks and fruit – every day!
About Gameforge
With more than 20 titles and over 450 million registered players, Gameforge is the leading provider of free-to-play massively multiplayer online games (MMOs) in the western hemisphere. Headquartered in Karlsruhe, Germany, the group offers its online games in more than 75 countries. The portfolio encompasses numerous well-known game industry brands, including prized role-playing games Runes of Magic, AION Free-to-Play and TERA as well as Europe's most successful MMO, Metin2. The action anime MMORPG SoulWorker adds to the wide-ranging collection, while popular browser-based games such as OGame and Ikariam complete their offering. More information available at http://corporate.gameforge.com/.
*No matter what gender, we' re on the lookout for people with drive and talent.
---
Contact Person
Thomas Mayer
HR Generalist
Albert-Nestler-Straße 8
76131 Karlsruhe
Write e-mail
+49 721 354 808 244