Joboffer dated from
07/28/2020
PRODUCT HEAD DRAKENSANG (m/f/d)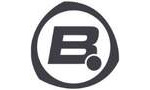 Productmanagement / Producing
Full-time
immediately
---
Company data
Bigpoint GmbH
---
Job description
Reference Number: 5159
The Product Head is responsible for the success of a product – The right person will run their team, in addition to holding and communicating the vision. They'll drive exceptional product quality within the constraints of time and budget, while ensuring product goals are always aligned with internal and external requirements as well as expectations on all levels. They'll grow live games into successful IPs.
RESPONSIBILITIES
Set the long-term strategy of the product to optimize its P&L. Propose game goals and direction, reporting to the Studio Director
Work with executive management and team leads to maintain and develop the game's vision, scope, schedule, and resource plan
Decide on new product features, making sure the product always has roadmaps / plans available and updated / adjusted to the reality
Take responsibility for KPIs: LTV, Retention (active, pay), conversion rates, ARPPU, Activity
Be a part of the recruiting process at Bigpoint
Develop and communicate concrete and reasonable development goals in line with business strategy as well as team principles in order to help form a stimulating and fun work environment
Continuously communicate with and oversee all disciplines (Art, Game Design, Tech, etc.) to ensure the product's vision is and remains stable and clear as well as to ensure consistently high quality of execution in all aspects of the game
Lead and manage his/her team overall, specially ensuring proper communication and talent retention & development
Identify and remove roadblocks that prevent the team from performing to their highest potential
REQUIREMENTS
5+ years' experience as a Product Manager/Producer/Lead Game Designer for one or multiple online games
Thorough and precise work ethic
Great analytical skills
Solid knowledge of f2p products, KPIs, business model and user monetization
Familiar with modern product management techniques and practices
Excellent knowledge of current demands/trends in the online game space
"Hands-on" mentality
Able to prioritize, multi-task and perform in a deadline oriented environment
Exceptional leadership skills, motivating teamwork, performance and drive for excellence
Passion for games
Fluent in written and spoken English
ONLY DIRECT APPLICATION: please send only completed application (CV, Cover Letter, References) to recruiting@bigpoint.net and refer to the job reference number.
---
Contact Person
Elfriliana Bachri
Recruiter
Drehbahn 47-48
20354 Hamburg
Write e-mail