Joboffer dated from
01/27/2021
GAME ECONOMIC DESIGNER (m/f/d) - 5231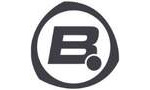 Game Designer / Level Designer
Full-time
immediately
2800 - 3300 EUR
---
Company data
Bigpoint GmbH
---
Job description
Your Job
In the myth-enshrouded capital of Germany is a team with hearts as strong as dragon's, minds as wise as druid's, instincts as keen as hunter's and technical know-how as skilled as an inhabitant's of Niðavellir. DRAKENSANG ONLINE Team in Berlin is looking for new team member in Game Design!
As a Game Designer, you will use your creativity & talent to build awesome player experiences. Also you will be responsible for designing and implementing innovative game design mechanics for one of our exciting games.

Support our experienced team with your knowledge and experience in building something big. Develop some outstanding new game mechanics for free-to-play games; played by thousands of users across the world.

Are you prepared to face mighty enemies, curious allies, and the Rainbow Unicorn? Then join our ranks! Join Drakensang Online, NOW!
Responsibilities
Design, create and balance game mechanics with clear scope that fall in line with the vision
Iterate designs to create a great gameplay experience
Clearly communicate design concepts and reasoning behind design decisions across all disciplines on the development team
Proactively find problems within the player experience and come up with solutions
Balancing of gear progression & in-game economy
Planning monetization events
Maintain a constructive communication to other disciplines
Work with business intelligence research to analyses and understand the target platform, market and audience of a game and its features
Use this understanding to work with team leads to set and/or fine-tune game / feature vision
Requirements
3+ years´ professional experience in Game Design and success designing systems for online games
Ability to clearly articulate your designs to your superior and the development team
Experience working on f2p games or major updates
Understanding of free to play key performance indicators
Experience in designing and balancing f2p monetization features
Broad knowledge in gaming; principles of game design, gameplay theory, balancing, game-flow and player progression
Stay organized under pressure
Comfort working on games of varying genres is a plus
Deep experience of progression systems, such as equipment balancing
Deep experience of how game economy & monetization works
Exceptional logical and analytical capabilities, able to think from a player's point of view
Experience in working on multiple platforms is a plus
Experience in Unity or similar engines is a plus
Passion for games; especially f2p Games and their mechanics
Fluent in written and spoken English
FAQ Info
Any questions? Feel free to take a look at our FAQ!
Contact
For direct application: please send only completed application (CV, Cover Letter, References) to career@bigpoint.net and refer to the job reference number. Apply for this position
About us
With over 410 million registered players and over 50 games, Bigpoint is one of the leading developers and publishers of free to play games in the world. Being part of the Yoozoo group, we believe that everybody should be able to play great games and, with an uncompromising focus on quality, strive to push the boundaries of gaming, exceeding our players expectations with fun, accessible and innovative content.
---
Contact Person
Elfriliana Bachri
Recruiter
Drehbahn 47-48
20354 Hamburg
Write e-mail