Joboffer dated from
02/17/2021
Head of Product (m/f/d)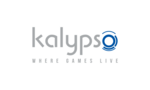 Productmanagement / Producing
Full-time
immediately
---
Company data
Kalypso Media Group GmbH
Wilhelm-Leuschner-Straße 11-13
---
Job description
Kalypso Media Group GmbH is a family owned, independent publisher, developer and marketer of interactive entertainment software with almost 150 employees in 9 locations in Germany, England, Japan and the USA, including Kasedo Games, Kalypso Media's digital-first label, and three development studios - Realmforge Studios (Munich), Gaming Minds Studios (Gütersloh) and Claymore Game Studios (Darmstadt). Specializing primarily in bringing strategy games to all modern platforms and for a global audience, Kalypso Media's brand portfolio includes the rights to the Tropico series, Commandos, Port Royale, Dungeons, Sudden Strike and Railway Empire.
To structure and oversee our internal and external game developments, we are looking for a Head of Product, working from the headquarter in Worms, Germany. The Head of Product shall be responsible for all internal and external development studios, game producing and QA teams and bring an entrepreneurial spirit to the role. This position reports directly to the Management of Kalypso Media Group.
---
We offer:
A lively and open-minded atmosphere in a growing company
Freedom to implement own ideas and initiatives
Teamwork and short decision-making procedures
A responsible job in one of the most creative and exciting industries
Company pension scheme, temporary company flat (if available), job bike, flat rate for drinks (coffee, water, soft drinks) and other benefits
Main responsibilities:
Leading and directing of Producing and QA-teams
Create and achieve clear goals for development which are both inspiring and measurable
Optimization of all development departments following the "value for money" principles and to reduce feature creeps within productions
Direct a team of producers to create and maintain an effective production planning and tracking system to suit any particular project
Transfer of knowledge and resources between internal (and external) studios
High quality product development within time and budget (bonus component)
Re-design of development processes if necessary (milestones, QA, localization, etc.)
Sourcing and technical due diligence of new projects, studios, IPs
Primary technical contact for 1st Parties, Middle- and Hardware providers
Early reconnaissance of development lacks and solution proposals
Adopt, implement and spiritualize the company philosophy
Skills and Experience:
Proven experience (>5 years) in a leading video game development role
Professional negotiation skills and entrepreneurial spirit
Multitasking and management of several projects simultaneously
Client-oriented, structured work style (internal and external stakeholders)
Excellent written and verbal communication in English (and German if possible)
Exceptional interpersonal skills and energetic, team-player
Comprehensive software and tool knowledge expected
Are you interested in this job opportunity?
Please send your CV and application via e-mail
Attn: Mr. Simon Hellwig
---
Contact Person
Lisa Block
HR Manager
Wilhelm-Leuschner-Straße 11-13
67547 Worms
Write e-mail