Joboffer dated from
09/08/2021
Unreal Engine Technical Artist (Regular/ Senior) (m/f/d)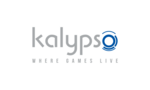 Game Designer / Level Designer
Full-time
immediately
---
Company data
Kalypso Media Group GmbH
Wilhelm-Leuschner-Straße 11-13
---
Job description
Realmforge Studios in Munich was founded in 2008 as part of the Kalypso Media family. Classics such as the "Dungeons" series or ambitious innovations such as "Spacebase Startopia" are conceptualized, developed and expanded in that studio.
As a member, you will work closely with the whole team and have a significant impact on our projects.
To support our team, we are looking for a Unreal Engine Technical Artist (Regular/ Senior) (m/f/d).
---
Your Profil:
You worked already at least 5 years in the games and/or software industry
Participated in one or more complete development cycles
You have good knowledge with UE4
Good understanding of how game engines work and how to utilize them to achieve the intended visuals and work with the systems to create an optimized result
Great knowledge about GC graphics and how rendering and optimization works in an engine
Great knowledge about shaders and materials work and the ability to create your own
Worked with versioning systems
You like working in a team, solving problems together
You have good communication skills in English both verbally and in writing
The ideal candidate also has one more of the following:
The ability to plan pipelines, prepare solid documentations and properly communicate them to your team
A great artistic skill set, extensive knowledge of colors, form language, layouts, contrasts, movement and lighting and carry a clear understanding about the essence of an art-style
A great sense of player feedback and signs
Basic knowledge in 3D modeling/animation software
Basic skills in Photoshop
Your Tasks:
Primarily work within UE4 and UE5
Create technical asset specifications and realize them with your team.
Maintain and improve efficient asset pipelines and support our artists by creating useful tools and helping them deal with technical requirements.
Integrate assets and prepare them for other departments to be used
Create high-quality user interfaces
Work on animations
Create versatile visual effects for environments, skills and user feedback
Be a key position in our game development process by aligning the requirements from our tech and game design departments with the visual goals of the project
In depth profiling for PC and consoles
Work closely with all departments to implement new features or upgrade existing ones
Support the team with your technical skills
We offer:
Work on an internationally renowned game IP
Be part of a new but experienced team and shape the work environment
A motivated, passionate and ambitious team
Free coffee, milk and tea
Ergonomic workplace with a fitting office chair, table and monitors
We subsidize your train / public transport ticket
A subsidy for lunch
We offer the possibility of a company pension
Interested?
Please send us your CV and complete documents.
---
Contact Person
Lisa Block
HR Manager
Wilhelm-Leuschner-Straße 11-13
67547 Worms
Write e-mail