Joboffer dated from
10/07/2021
Intern* IT Systems HR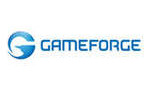 Programmer: IT / Backend / Client / Web
Internship
3 - 6 months
Yes
immediately
---
Company data
Gameforge AG
---
Job description
Karlsruhe / full-time / from now
We are Gameforge, one of the leading publishers of free-to-play online games, based in Karlsruhe, Germany.
As in other areas of life and work, digitalisation is advancing faster and faster in the field of human resources. We as an HR team also already think and work on many topics and processes digitally: from the digital personnel file to the use of tickets for HR tasks.
We are looking for an intern who can support us with new ideas, technical know-how and fun with digitalisation to further develop Gameforge's HR IT system landscape. In addition to gaining an insight into a modern HR team, you can expect a variety of tasks in this environment.
Your mission
Development and technical implementation of templates for simple correspondence creation from the HR management system
Correspondence design and layout (e.g. using HTML)
Creation of HR-internal and company-wide documentation for HR processes, primarily in Confluence
Creation of reports and dashboards in the HR management system for different user groups
Support with necessary system adjustments to optimise and further develop the HR management system, e.g. with the introduction of an app and further modules
Your skills
Extensive knowledge of all MS Office programmes, especially MS Word and MS Excel
Understanding of data systems and structures (knowledge of SAP Success Factors is a plus, but not a prerequisite)
HTML knowledge for document design in the system
Understanding of ticket and information systems (JIRA and Confluence)
Interest in digital working environments and digitalisation of processes
Very good German and English skills
Your Gameforge setting
An international company awaits you! English is our company language, as employees from over 25 nations are part of our team
No kettle-oriented work experience! Hit the ground working and take responsibility from day one
We're easy to reach! Great location, easily reachable on foot, by bike, bus, tram or car
About Gameforge
Founded in 2002, Gameforge is a leading Western publisher and operator of widely acclaimed Massively Multiplayer Online (MMO) and Browser-based game titles. Gameforge builds highly active and enduring global communities by supporting players through the greatest quality LiveOps, provision of localized content, engaging community management, and frequent delivery of meaningful updates.
Gameforge's diverse portfolio of highly successful gaming brands provides different worlds with engaging experiences for players from all walks of life: core MMORPG titles Swords of Legends Online, AION, TERA, and Metin2, beloved anime MMOs Elsword and NosTale, strategy-focused browser games like OGame and Ikariam, along with other classic titles such as 4Story and Runes of Magic.
More information is available on http://corporate.gameforge.com/
*No matter what gender, we' re on the lookout for people with drive and talent.
---
Contact Person
Anett Graf
Head of Human Resources
Albert-Nestler-Str.8
76131 Karlsruhe
Write e-mail