Joboffer dated from
11/11/2021
Sound Designer (f/m/d)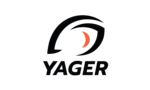 Audio / Music / Sound
Full-time
immediately
negotiable
---
Company data
YAGER Development GmbH
---
Job description
YAGER is an independent developer of computer and video games based in Berlin, Germany. We are an English-speaking studio that employs more than 120 people from 30 different countries. As dedicated gamers ourselves, we are united by our shared passion for creating unique gaming experiences that amaze and inspire our players and we are always looking for new ways to bring this vision to life.


Our people are our most important asset. Their individual skillsets and backgrounds, their creative and innovative thinking, and their love for games all create a collaborative environment which allows everyone to make their mark. We invest in the development of our staff, and reward their contributions with perks such as company parties, opportunities for workshops, celebrations after milestones and more.


Sound Designer (f/m/d)


We are looking for a Sound Designer with a passion in Sc-Fi first person shooter games to work on The Cycle: Frontier. An individual who can produce AAA quality assets and work autonomously within the design team. The candidate must have excellent organizational skills, be driven to always improve the game and take feedback well.


We believe the best games are made by diverse teams and welcome applicants from all backgrounds.


Responsibilities
You will be embedded into a team and join stand ups and scrum rituals.
You will be expected to be the expert in that team, helping them plan features from an audio perspective.
You will help drive the audio quality of the given area you are responsible for, as well as taking requests from other departments when needed.
You will have full license to create sounds how you best see fit, if they fit the audio vision created by the Creative Director and Audio Lead
You will Quality assure your own work before handing to our QA team for further testing.
You will be constantly iterating and tweaking all areas of audio until it reaches the highest level of quality.
Regular 1on1s with the Audio Lead to help progress your career as well as give insights on how you think the company can improve.



Qualifications
Games audio experience and a working understanding of the technical constraints of audio design for games.
Hands-on experience using proprietary and/or custom game audio (e.g. Wwise, FMOD, SCREAM, Xact, etc.)
Ability to create and mix film-quality sound effects through extensive knowledge of relevant audio packages (ProTools, Cubase, Wavelab, etc)
Highly creative and imaginative with a keen attitude toward problem solving and an ability to quickly learn and use a variety of audio platforms/tools
Excellent communication skills in English, both verbally and in writing



Desirable skills
Unreal Engine Vanilla Audio tools experience
Blue Print or code experience
Nuendo experience



Employment details
Full-time and on-site
Status: employment
Start: as soon as possible



Benefits
We support you all the way
Relocation bonus and ongoing support and assistance, occupational pension scheme


We care about your well-being
Flexible working hours, fresh fruit and vegetables every day, hot and cold beverages of your choice, in-house massage, monthly company events, fitness Club membership, Berlin public transportation Jobticket


We encourage continuous learning
Extensive games/books library, dedicated Talent Development Manager, participation at various game conferences


We know how to have fun
A variety of exciting Team Events, regular in-house social events, Summer and Christmas Party, beer and soft drinks for Friday meetings


If this sounds like you, and you love to work in a creative environment with people passionate about their work, we are looking forward to get to know you!


Join our Team!


YAGER Development GmbH
Human Resources
Pfuelstrasse 5
10997 Berlin


BERLIN


Berlin is the creative heart of Europe, affording a quality of life and life experiences unmatched on the continent. Not only is it the capital of Germany, it is a thriving metropolis rich in history, architecture and culture. It is home to a vibrant nightlife, and the cost of living is the lowest in Europe for a city of its size. Berlin is an excellent launch point to any destination in Europe and is known for its first-rate public transportation system, which puts the entire city just a short transit ride away.


YAGER is housed in a 2200m2 loft on the banks of the river Spree in the heart of Berlin-Kreuzberg, one of the most energetic and culturally rich neighborhoods in Berlin. Numerous affordable and eclectic restaurants and shops are all located within a short walk from the office.
---
Contact Person
Human Resources



Pfuelstr. 5

10997 Berlin