Joboffer dated from
01/07/2022
SENIOR DEVOPS ENGINEER (m/f/d) (m/f/d) - #5546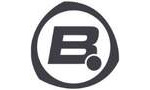 Art / Layout / Illustration
Full-time
immediately
---
Company data
Bigpoint GmbH
---
Job description
YOUR JOB
The DevOps Engineer is part of a cross-functional development team. The DevOps Engineer enables his team to quickly implement solutions without external IT dependencies. Bring the source code from the repository to production and operate it in the live environment. The DevOps Engineer also executes the department strategy as provided by the management.
RESPONSIBILITIES
Integration of assigned games into central services: stakeholder support or consulting on-site if needed and hands on server/network and software configuration and integration
Development of new central services: conception, build chain, configuration, deployment, operation, integration of the assigned games, and adherence to the software development processes and standards within Bigpoint
Maintenance of patch/update and configuration management, and small change requests
Service Operation: operate live games and services, develop/integrate/maintain tools and 2 services you need for operations, take part in on-call duty process and network operation centre shifts
Understand and be able to support the build chain of the games and services
Understand and be able to support the deployment system of the games and services
Incident and change management execute both processes according to our guidelines and documentation.
REQUIREMENTS
University degree in IT Business or comparable qualification
+3 years of experience with 24×7 operation of an IT platform or professional experience as a software developer
Strong experience in cloud technologies and Kubernetes, and development processes and tools from build to deployment for cloud-based systems (terraform, helm)
Professional experience in server administration and troubleshooting on Linux (Debian, Ubuntu, or CentOS)
Very good experience with monitoring of system availability and trends (e.g., Prometheus, ELK, Pager Duty, etc.)
Good to very good knowledge of the administration of Linux/Unix standard services (Apache, MySQL, Nginx, etc.)
Good scripting skills in at least one programming language (e.g., PHP, Ruby, Python, or Perl)
Proven experience with Bash
Experience with configuration management systems (e.g., Puppet, Opscode Chef, Ansible, etc.) is a plus
Experience with VMware environment is a plus
Strong DevOps mindset and service mentality
Dedicated team player with great interpersonal skills
Fluent in written and spoken English.
---
Contact Person
Nizar Nasrullah
Human Resources
Drehbahn 47-48
20354 Hamburg
Write e-mail