Joboffer dated from
01/14/2022
SENIOR NARRATIVE DESIGNER (m/f/d) - #5537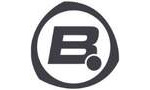 Art / Layout / Illustration
Full-time
immediately
---
Company data
Bigpoint GmbH
---
Job description
YOUR JOB
As Senior Narrative Designer, your main job is to develop canon, stories, plots, and written content for different game projects. This includes generating world backgrounds, storylines, characters and all in-game descriptions and explanations like quest content, dialogue, and item descriptions.
RESPONSIBILITIES
Creating the overall story of a product while maintaining the vision of the product
Quickly writing compelling dialogue for missions as well as descriptions for factions, characters, items, new features, etc., which are suitable for the target audience
Cooperating closely with game teams, community managers, and graphic artists to create a coherent narrative context for the game
Writing in-game ad copy (e.g. payment texts, teasers, special offers)
Proofreading and editing of in-game and marketing texts
Maintaining a consistent tone and voice within a game's texts, while keeping its vision in mind
Defining, designing, and implementing narrative systems from conception to realization
Working within a narrative team to identify plot lines, story arcs and narrative beats that support the game design and the underlying IP
Supporting the Game Design team in defining systems and structures to support the game experience throughout the entire game
Doing research, gathering information and creating documentation (e.g. game canon, character and story bibles)
Participating in brainstorming sessions to define ideas for future game updates as well as coming up with new ideas for how the storyline can be extended as the game develops
Managing the interface between the product and localization teams: Preparing content and context material for localization, contextual support during the localization process within the time allotted by production
Being prepared to rewrite and revise work (often several times) following feedback
Support with organizational tasks and in mentoring and development of junior designers.
REQUIREMENTS
University degree in the related field would be a plus point
An excellent understanding of (non-) linear narrative systems and structures
Excellent written and verbal communication skills in English
Able to create compelling content for use in an interactive world, using literary skills to develop themes and storylines, while making characters and plots believable
Able to craft a story that shows off the features that the game is built around
Focused on creating narrative systems that tell the player's story
Able to quickly come up with creative ideas for storylines, characters, and general content without prior preparation
Good understanding what style of writing works best for the game and its target audience
Avid gamer with a solid understanding of game development and game genres
Knowledge of Game Design, Creative Writing, Literature or equivalent gained through practical work experience and/or academic studies
Familiarity with common scheduling, documentation, task and issue tracking tools (such as Confluence, Jira, etc.)
Able to proofread and edit content
Able to work and thrive in a team environment to create the best player experience possible
Able to plan, prioritize, multitask and perform in a deadline-oriented environment
Self-motivated and proactive with a strong work ethic.
---
Contact Person
Nizar Nasrullah
Human Resources
Drehbahn 47-48
20354 Hamburg
Write e-mail