Joboffer dated from
03/23/2022
Senior Network Engineer (m/f/x)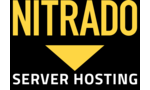 others
Full-time
immediately
76185
Karlsruhe or remote
---
---
Job description
Are you passionate about large network environments and technologies like BGP? Then you've come to the right place! As a provider in the gaming industry, there are a lot of challenges to overcome in the area of networking. In order to provide our customers with the best possible quality of service, we must be able to guarantee the best possible latency to the game server in addition to the stability of our network and the mitigation of so-called DDOS attacks.
Nitrado is the world's leading game server hosting provider. With over 20 years of experience in hosting PC, Xbox and PlayStation game servers, we know exactly what it takes to provide our customers with the best possible gaming experience. Some of the most popular games in our portfolio include ARK, Minecraft, DayZ and Valheim. With our 10 globally distributed data centers, we are able to dynamically respond to market changes and optimally support our strong growth.
Your mission
You troubleshoot network issues in cooperation with other departments.
You optimize and continuously enhance our global Internet backbone.
You monitor and provide performance analysis.
You automate network related processes.
You assure a stable production and out-of-band management environment.
You secure our network from unauthorized intrusion.
Your profile
You have a minimum of 3 years of experience in the network administration field and at least 2 years of experience in systems administration, security, or software development.
You have advanced knowledge of network layer 2 and layer 3 protocols (e.g. STP, VLAN, IP, NAT) and routing (BGP, IS-IS, OSFP).
You have advanced knowledge of scripted automation of networking tasks (e.g. ansible, python, perl) and of IPSEC and SSL VPN solutions and in at least one scripting/programming language (e.g. bash, powershell, php, python, ruby).
You have advanced knowledge of network authentication, authorization, and access control methods.
You have advanced knowledge of Juniper hardware line-ups and feature sets (MX Router, QFX and EX switches).
You have intermediate knowledge of operating systems (Linux and/or Windows) and virtualization technologies.
You can conduct network related security audits and make policy recommendations.
You are able to communicate effectively in English, in both written and oral forms. Fluent German is a plus.
Your benefits
We work in the best industry: Gaming
We work in agile teams with you remotely, from the home office or in the office in Karlsruhe or Berlin.
We work in a respectful, friendly work environment with an open communication and corporate culture.
We are an international company and have been successfully working across time zones and language barriers for years.
We take care of everyone's physical well-being with fresh cuisine and other catering.
We have been a safe employer for our employees for over 20 years.
We offer you an appealing office infrastructure with modern and air-conditioned workplaces.
We focus on your needs: flexible working time models, individual development and feel-good components such as job bikes, free workplace design, after-work events, etc.
---
Contact Person
Ann-Kathrin Wischert
HR Manager
Griesbachstr. 10
76185 Karlsruhe
Write e-mail