Joboffer dated from
04/05/2022
German Content Writer (m/f/x)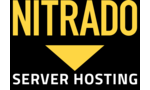 Writer / Editor
Full-time
immediately
---
---
Job description
We are currently hiring a German Content Writer (m/f/x) to join our team in our beautiful Berlin office at Potsdamer Platz.
In this role, you will be a massive driver to bring the company growth and its success story to the next level.
As a German Content Writer at Nitrado, you will be responsible for writing technical articles following specific SEO guidelines, marketing content geared towards promotional events, and creating copy for social media, paid ads, and CRM, as well as translations from English to German.
Your mission
You will be writing blogs and tutorials relating to plugins, mods, server hosting, and more to go up on our website.
You'll be writing copy for campaigns that will be featured on landing pages, social media, emails, and paid advertisements.
You'll be responsible for translations of content from English to German and for "initiating" content that will be translated to English late on.
You'll work directly with the design and marketing teams to drive continuous improvements in messaging and creatives to increase engagement and conversion rates.
You will be responsible for creating content with different tones of voice that adapt to the style of the different brands of the Global Nitrado Group.


Your profile
You speak German at C2 level and have outstanding writing and communications skills - and a real passion for words.
You have at least 2+ years of experience blogging and/or creating tutorials.
You have in-depth knowledge of gaming and game servers and can write about technical topics around our portfolio games.
You enjoy contributing to the discussions during campaign planning.
You have an analytical mind and like to measure the performance of the content you produce and iterate on your findings.
Your independent work ethic with a roll-up-your-sleeves mentality sets you apart.
You have experience or willingness to work with agile project management tools.


Your benefits
We work in the best industry imaginable: Gaming
We work with a hybrid work model that involves some fixed days in our office in Berlin and a comprehensive work from home policy.
We work in a respectful, friendly work environment with an open communication and corporate culture.
We are an international company and have been successfully working across time zones and language barriers for years.
We have been a safe employer for our employees for over 20 years.
We take care of everyone's physical well-being with fresh cuisine and other catering
We offer you an appealing office infrastructure with modern and air-conditioned workplaces.
We focus on your needs: flexible working time models, individual development and feel-good components such as job bike, free workplace design, after-work events, etc.
When applying please provide your writing portfolio with any of your works.
About us
Nitrado is the world's leading game server hosting provider. With over 20 years of experience in hosting PC, Xbox and PlayStation game servers, we know exactly what it takes to provide our customers with the best possible gaming experience. Some of the most popular games in our portfolio include ARK, Minecraft, DayZ and Valheim. With our 10 globally distributed data centers, we are able to dynamically respond to market changes and optimally support our strong growth.
---
Contact Person
Ann-Kathrin Wischert
HR Manager
Griesbachstr. 10
76185 Karlsruhe
Write e-mail