Joboffer dated from
05/11/2022
Intern*/Working Student* Business Development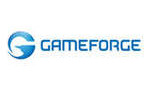 Business Development / Sales
Full-time
immediately
---
Company data
Gameforge AG
---
Job description
Karlsruhe | hybrid working | full-time | from now
We are one of the leading publishers of free-to-play online games based in Karlsruhe, Germany.
Our Business Development team is responsible for identifying new products, markets, channels and ideas to drive our business.
For example, you are in the middle of your studies and want to put your theoretical knowledge into practice? Then complete your mandatory internship with us or join our Business Development team as a Working Student*!
As an Intern*/Working Student* you support our internal team mainly to identify, research and evaluate new game opportunities. But there is way more to discover in Business Development.
Your mission
You are looking into the PC games market and related media for new promising projects
You are researching chosen market segments incl. relevant competitors to define crucial aspects, market potential and benchmarks
You are evaluating game projects by market data and gameplay/fun aspects
You are part of the acquisition and negotiation for related projects
Your skills
You are an experienced, non casual PC player and have basic knowledge about gaming industry, relevant trends and platforms
You are an analytical thinker, handling of numbers/data, Excel sheets and analysis of markets/situations are familar to you
You are studing in the fields of Media, Communication, Journalism, Game Design or comparable
You are passionate about online games and have a good understanding of Games as a Service
You are open to feedback and always ready to learn something new
You are adept at planning your working day and managing your time
Your Gameforge setting
An international company awaits you! English is our company language, as employees from over 25 nations are part of our team
The future's hybrid! Together with your manager and team, you can arrange how you split your time working from home or at the office
No kettle-oriented work experience! Hit the ground working and take responsibility from day one
Enthusiasm is in our DNA! Each and every one of us shares a passion for play
About Gameforge
Founded in 2003, Gameforge is a leading Western publisher and operator of widely acclaimed Massively Multiplayer Online (MMO) and Browser-based game titles. Gameforge builds highly active and enduring global communities by supporting players through the greatest quality LiveOps, provision of localized content, engaging community management, and frequent delivery of meaningful updates.
Gameforge's diverse portfolio of highly successful gaming brands provides different worlds with engaging experiences for players from all walks of life: core MMORPG titles Swords of Legends Online, AION, TERA, and Metin2, beloved anime MMOs Elsword and NosTale, strategy-focused browser games like OGame and Ikariam, along with other classic titles such as 4Story and Runes of Magic.
More information is available on http://corporate.gameforge.com/
*No matter what gender, we' re on the lookout for people with drive and talent.
---
Contact Person
Anett Graf
Head of Human Resources
Albert-Nestler-Str.8
76131 Karlsruhe
Write e-mail