Joboffer dated from
06/03/2022
InnoMaster Marketing (Combined Master Studies)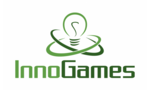 Full-time
immediately
---
Company data
InnoGames GmbH
---
Job description
Do you want to make your Master's studies more exciting and practical? Do you want to continue your studies after your Bachelor's degree and enter professional life at the same time? All that with a fixed monthly salary and full financing of your tuition fee? Then our InnoMaster is just right for you.
As part of the InnoMaster Marketing program, you will study part-time for ~6 semesters at a German university or other higher education institute that offers an accredited Master's program in the field of Marketing and we will cover the costs! Parallel to your studies, you will gain valuable practical work experience within our Conversion Rate Optimization Team and have the opportunity to put your theoretical knowledge directly into practice! As part of the CRO Team, you support your team members in creating the best creatives and constantly optimizing the customer journey from the initial contact all the way into the game. In addition to exciting, challenging tasks and a fixed, appropriate salary, we offer you the participation in trainings and support in your future career planning.
The InnoMaster Marketing is intended for approximately three years with a weekly working time of 25 (during the semester) - 40 (during the semester break) hours per week. Please do not hesitate to contact us if you have any further questions about the program.
Your mission:
Create A/B tests of our games for the app stores (Android & iOS) and find out, what makes our players download a game
From the hypothesis to the evaluation of the data to the presentation of the results, you support the entire testing process
Take responsibility for managing the app stores, e.g. promoting in-game events or publishing new content
Collaborate closely with our design team and steer the process of creating preview videos, screenshots and app icons for the app stores
Work together with out campaign managers, game teams and market research experts and gain valuable insights into modern marketing
Your skill set:
You have completed you Bachelor's degree in a relevant area of study (Marketing/ Business Administration or similar) with good grades (grade average of 2,5 or better)
You qualify for your preferred Marketing Master studies at a university in Germany

You have a passion for numbers and data and are confident with Excel

You are looking forward to using your excellent English skills every day in a multicultural working environment, as our company language is English

You have excellent communication skills, proactively approach your colleagues and are able to present your ideas in a clear and structured way

You are characterised by a high degree of initiative and commitment as well as a quick grasp of things
Ideally you have an affinity for (online) games
Your power-ups:
Work and progress your career at one of the leading developers and publishers of mobile and online games in Germany

We offer an exciting technical environment in a modern atmosphere to empower creative thinking and strong results
Financial independence is guaranteed by taking over your tuition fees in full, including textbooks, and paying a fair monthly salary
Your working hours are adjusted to your respective study model
In addition, we will provide you with a smartphone or tablet of your choice
Your professional and personal development is promoted with optimal support - one contact person in your department and a study advisor from the HR department at all times
Take advantage of our various opportunities to combine work and well-being: fresh fruit and free drinks, in-house gym, gaming area, roof terrace with BBQ, relaxing rooms, and much more
Teamwork and community is essential to us: we place a lot of emphasis on a working atmosphere where communication and interculturality is important; we celebrate our successes in weekly afterworks and regular team and company events
Learn more about our charms and benefits in our virtual office tour
Our story:
Hamburg-based InnoGames is Germany's leading developer and publisher of mobile and online games and a certified Great Place to Work®. The climate-neutral company, which is part of Modern Times Group (MTG), was established in 2003 and is still run by its founders. Together with a 400+ strong team from over 40 nations they create unique games that provide millions of players from around the world with years of fun.
While InnoGames is best known for Forge of Empires, Elvenar and Tribal Wars, the company is continuously expanding its portfolio across genres and platforms. The most recent additions are Rise of Cultures and Sunrise Village, which saw successful commercial launches in early 2022.
In order to further expand our success and to realize new projects, we are constantly looking for young talents, experienced professionals, and creative thinkers.
Excited to start your journey with InnoGames and join our dynamic team as an InnoMaster? We look forward to receiving your application (Cover letter, CV and university certificate) and your preferred university/ higher education institute through our online application form. Hannah Gutjahr would be happy to answer any questions you may have.