Joboffer dated from
08/09/2022
Social Media Specialist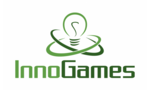 Full-time
immediately
---
Company data
InnoGames GmbH
---
Job description
Are you the kind of person who wakes up with an Instagram notification instead of an alarm? And that gets lost in a TikTok loophole for hours because they've refined their algorithm to perfection, so they get only the best content curated? And on top of that, do you enjoy games? Then don't scroll away, read further!

Your mission:
Assist with the implementation of our Social Media strategy across all of our active channels
Help in the day-to-day management of our official communities on Facebook Pages, Facebook Groups, Instagram and YouTube
Write creative, brief and compelling copies for different social channels
Run competitor analyses and channel analyses, take initiative in platform testing and adoption
Optimize the content for our Facebook Pages, Instagram handles and YouTube channels
Come up with new video concepts and deliver top-notch video content for our social communities
Manage and coach an external team of Social Media Coordinators
Compile monthly reports to show our Social Media performance
Identify and hop on trends to enhance our KPIs

Your skill set:
You have a background in Digital Marketing/Media, Communications or Public Relations
You have experience with Adobe Photoshop, Premiere Pro and After Effects
You're a digital native and a Social Media enthusiast – you're personally using each major social network out there and you are keen on trying new ones
You have a vast knowledge of the Internet culture, waiting for two weeks to see TikToks on Reels is not your cup of tea and you love spending time after dinner with your favorite YouTubers
You're community oriented and understand all the benefits of having highly engaged followers on social channels
You know your way around computers, smartphones, Instagram stickers and Microsoft Office
You're fluent in English and Emojis

Your power-ups:
Team of specialists. Shape the success story of InnoGames and be a part of our international team of professionals in a stable growing company and award-winning employer
Career opportunities.

Level up as a Social Media Specialist

with excellent training and development opportunities, such as online trainings, InnoVersity and conferences
Solution orientation. We are offering an atmosphere to empower creative thinking and strong results
Flexible working hours. We offer trust-based working hours as well as active breaks - play table tennis with your team, work out in our gym or go to our rooftop terrace to get some fresh air
Hybrid Working Model. Our colleagues enjoy the flexibility to choose between working from home and our modern offices in central Hamburg. With regular times planned together in the office, we make sure to keep up our unique InnoGames spirit
Relocation assistance. If you are interested in relocating to Hamburg, we will help you relocate to Hamburg regarding all the needed resources
Outstanding benefits. Get 28 vacation days, a sabbatical, mobile device, contribution to your public transport ticket, and more
English first. Our company language is English, and we support all our employees and their partners with optional German lessons
Team events. Participate in regular team events (e.g., wine tasting, cooking, paintball), barbecue together on our rooftop terrace, and enjoy regular company-get-togethers
Food & drinks. We offer free drinks and fresh fruit to contribute to your health and well-being; enjoy the meals delivered by our in-house canteen or cook on your own in one of our employee kitchens
Comfy and modern offices. Learn more about our charms and benefits in our virtual office tour

Our story:
Hamburg-based InnoGames is Germany's leading developer and publisher of mobile and online games and a certified Great Place to Work®. The climate-neutral company, which is part of Modern Times Group (MTG), was established in 2007 and is still run by its founders. Together with a 400+ strong team from over 40 nations they create unique games that provide millions of players from around the world with years of fun.
While InnoGames is best known for Forge of Empires, Elvenar and Tribal Wars, the company is continuously expanding its portfolio across genres and platforms. The most recent additions are Rise of Cultures and Sunrise Village, which saw successful commercial launches in early 2022.
In order to further expand our success and to realize new projects, we are constantly looking for young talents, experienced professionals, and creative thinkers.

Excited to start your journey with InnoGames and join our dynamic team as a Social Media Specialist? We look forward to receiving your application as well as your salary expectations and earliest possible start date through our online application form. Hannah Gutjahr would be happy to answer any questions you may have.