Joboffer dated from
08/12/2022
ASSOCIATE PROJECT MANAGER (m/f/d) - #5497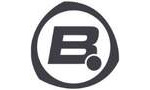 others
Full-time
immediately
---
Company data
Bigpoint GmbH
---
Job description
ABOUT US
With over 410 million registered players and over 50 games, Bigpoint is one of the leading developers and publishers of free to play games in the world. Being part of the Yoozoo group, we believe that everybody should be able to play great games and, with an uncompromising focus on quality, strive to push the boundaries of gaming, exceeding our players expectations with fun, accessible and innovative content.
ABOUT THE JOB
As a Project Manager, you are creating and maintaining the transparency of production information, thus enabling decision-making on all levels. By defining and driving production processes in close collaboration with teams and stakeholders, you elevate productivity to optimal levels.
While assigned to one of our most successful live games, Farmerama, this role will be embedded in the Project Management department, enjoying support and collaboration from a group of seasoned professionals in the field. Over time your project assignments may vary.
RESPONSIBILITIES
Work with the product owner to retrieve project goals and priorities from the company and stakeholders on an ongoing basis
Clearly communicate identified project goals and priorities to the team and all stakeholders
Work with the team and product owner to establish and maintain project roadmaps and production plans
Identify and manage internal and external dependencies
Manage changing requirements
Balance the project's resource allocation in close collaboration with the product owner and team
Track and report on project progress and status
Identify, raise, and resolve production roadblocks and timeline issues ahead of time
Identify, raise, and maintain production risks and mitigation strategies
Establish a positive and efficient production environment encouraging and enabling the team to deliver.
REQUIREMENTS
3+ years software development project management experience
University degree in relevant field or comparable qualification
Contributed to the successful delivery of software products in the past
Experience in managing multi-cultural software development teams
Thriving in high-pressure environments
Excellent analytical and problem-solving skills
Excellent communication skills
Fluent in written and spoken English
The ability to interface with all production disciplines (game design, art, tech, etc.) as well as external stakeholders
Excellent leadership skills
Fluent with modern project management methodologies
A career focus on development processes rather than creative ownership
Passionate about creating video games
Project management qualification would be a plus
Project management experience in video games or creative and technical environments would be a plus
Project management experience in online software development would be a plus
Fluent in written and spoken English.
---
Contact Person
Avantika Thakur
Junior Recruiter
Drehbahn 47-48
20354 Hamburg
Write e-mail