Joboffer dated from
09/16/2022
Educational Manager (0,8 – 1,0 FTE)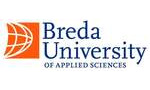 Art / Layout / Illustration
Full-time
immediately
---
Company data
Breda University of Applied Sciences
---
Job description
Have you earned your stripes as a Game programmer, Designer, Artist or Producer and would you like Buas to profit from your knowledge and manage the Games bachelor programme? Then take a moment to see what we got to offer.

Are you an experienced manager and either a Game Programmer, Designer, Artist or producer? Then this is the job for you! You will work in our top-rated Games bachelor's programme, making a substantial contribution to ensuring that our students become the leading specialists in the Games industry. The Games bachelor's programme is one of the programmes taught at the Academy for Games & Media of Breda University of Applied Sciences. We work together with industry partners and have alumni in leading game studios. You will be working near the city centre of Breda, on a green, sustainable and high-tech campus.

About this job
As an educational manager, you will be jointly responsible for managing the bachelor's and the master's programme in Game Technology. You will be directly responsible for the Games Programming discipline within the education programme. Your tasks include the quality of education, curriculum, vision and strategy, industry relationships, finances and HRM. No working day will be the same, you're always on the get-go, meeting people inside and outside BUas, working out policy notes and other writings, and trying to think ahead in order to manage your programme. Together you decide which of you will be partaking in the bi-weekly management team meetings of AGM. You will keep your co-education managers and the AGM director informed about important matters and on the state of affairs within your programme.

Being a lecturer in addition to your managerial tasks is important to BUas. This way students can benefit from your experience and knowledge. You will be part of a small teaching team drawing upon your experience in working on Console and/or PC games. You will guide and supervise our students as they work on game projects in our simulated studio environment.

What do we ask of you?
You have a broad and proven track record in either Game Programming, Design, Art or Production in the industry and/or education.
You are able to coordinate, delegate, and show natural leadership skills.
You can be described as an inspirational leader with a sense of reality and a supportive attitude.
You are able to negotiate and able to make informed decisions that best fit the programme.
You highly value good communication and value transparency.
You have excellent verbal and written communication skills in English.
In addition, you either already have teaching experience, or you are willing to undertake training in this area. We will also offer you the opportunity of obtaining a master's degree.

What do we offer?
The salary for this position amounts to a monthly minimum of € 4,715.81 and a monthly maximum of € 6,064.86 (gross amounts based on full-time employment);
This position is classified in scale 12 of the cao-hbo (collective labour agreement);
The position is a permanent position. We will start with an appointment for one year. In the case of good performance and unchanged organisational circumstances, a permanent appointment will follow;
Your commuting expenses will be fully reimbursed if you travel by public transport;
You will receive a 13th month payment and an 8% holiday allowance;
You will receive compensation for health insurance;
You will also be awarded professional development hours every year and approximately eleven weeks of holiday entitlements for a full-time position;
You will be working on a green, sustainable campus near the city centre of Breda;
Moving from abroad to Breda in the Netherlands? We provide support and financial compensation in the case of relocation and settling-in in the Netherlands. Dutch tax authorities may offer tax reduction to applicants from abroad (which makes tax rates comparable to the UK and US).
The application process
Please send us your application in English before 17 October 2022 via the online application form (see link on this page). Do you have any questions? Feel free to contact Ard Bonewald at bonewald.a@buas.nl for questions about the job itself, or recruitment@buas.nl for questions about the application process. You will receive a reply to your application two weeks after the closing date at the latest. Job interviews will be held on campus with three staff members.

If you already have an account on our website, you can log in and apply for this position directly. The information in your profile will be used for your application which will save you time filing it. Among candidates with equal qualifications and experience, preference will be given to the internal candidate.

Acquisition in response to this vacancy is not appreciated.
---
Contact Person
Bart Baan
Recruiter
Mgr. Hopmansstraat 2
4817JS BREDA