Joboffer dated from
10/12/2022
Concept Artist (f/m/d)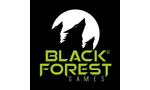 Art / Layout / Illustration
Full-time
immediately
---
Company data
Black Forest Games GmbH
Maria-und-Georg-Dietrich-Straße 2
---
Job description
We are currently looking for an environment and character concept artist to work on a famous IP and all our upcoming titles in the future. You will be creating 2D concept art (characters, buildings, props, backgrounds) in accordance with the artistic vision of the game. This role will have frequent communication and interaction within the Concept Art team, Lead concept art, 3D and Character art team and Outsourcing Manager so we are looking for someone used to work in a team and to communicate and iterate in a dynamic way.
Responsibilities:
Creating 2D concept art under requirement with efficiency, including characters, environments, mood paintings, buildings, props and vehicles.
Assisting other teams, from Game Design to Narrative, and helping to create the game's vision, bringing all the pieces together.
Understanding and adapting to possible technical constraints when creating concepts so that the translation between concept and final assets is as straightforward as possible.
Creating faster and more accurate concept art for 3D in-house environment artists and outsourcers with 3D tools like Blender, 3dsmax etc.
Communicating with outsourcing companies.
Reporting Lines:
Reporting directly to the Lead Concept Artist
Requirements:
At least 1 shipped title as a concept artist.
3+ years of experience at a game studio working as a concept artist.
Highly proficient with 2D drawing and painting tools like Photoshop.
Experience with 3D modelling tools.
Strong fundamental skills in drawing, painting, light and color.
Strong knowledge of anatomy, proportions and perspective.
Being able to adapt to different art styles, from very realistic to stylized.
Self-motivated, problem solver, proactive and self-sufficient.
Good ability to communicate with others and work as part of a team.
Proficient English skills.
Pluses:
Sculpting/mapping/texturing skills.
Experience making storyboards.
Experience with open world games.
At least 1 AAA title shipped.
Experience working with outsourcing companies and communicating with externals.
We would also like to see the best pieces of your portfolio.
What else do we offer?
Flexible working hours
Work-life balance
Additional health insurance
30 days of holiday
Competitive salary
Green office, fresh fruits, coffee, and drinks
Fitness area in the studio
Social events
Relocation support
Free German language classes
Stability of a successful publisher paired with creative freedom of an independent studio
And the chance to work with a great team in an open culture where your opinion and input is always welcome and considered, beyond your dedicated task.
Why join Black Forest Games?
We are a team with a long history of looking for long-term companions – we are hiring for the studio, not for the project. This is an important part of our company philosophy. Talent is always welcome no matter where you are from. We offer a family-friendly work-life balance and a lot of flexibility.
Here you can work on IPs known worldwide and have a hand in shaping them.
As a bonus, Black Forest Games is located in one of the most beautiful and wealthiest areas in the South of Germany, located closely to Strasbourg, Karlsruhe and Basel. Getting here is easy, because of excellent traffic conditions – 3 airports about 30 minutes away, the Autobahn and the ICE station right around the corner. All of this in a region where kids still play in the nature and drive to school by bike.
You love everything about us, but you don't want to live in Germany? No problem, lots of our developers are living cross the border in Strasbourg, France and get here easily by train or car. Strasbourg is one of the biggest cities in France with 500.000 citizens.
Please send your application to jobs@bfgames.biz.
---
Contact Person
Sarah Cavoleau-Trau
Lead HR Manager
Maria-und-Georg-Dietrich-Straße 2
77652 Offenburg
Write e-mail