Stellenangebot vom
12.10.2018
Product Manager / Product Owner for Tribal Wars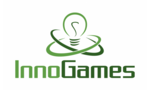 Productmanagement / Producing
Vollzeit
ab sofort
---
Firmendaten
InnoGames GmbH
---
Job-Beschreibung
Since 2003 Tribal Wars has been delivering an extraordinary Strategy MMO experience to its players and community. Assist us in upholding this tradition and bringing innovation to a retro game which has become love at first sight for millions of players!
Sounds exciting? Have a look here for more details about the project: https://www.innogames.com/games/tribal-wars/
Our agile cross-functional team is searching for a Product Manager / Product Owner who creates and executes product strategies, manages a highly efficient team and ensures the long-term business success for this iconic title and all-time favorite free-to-play game.
Your mission:
Take overall product P&L responsibility and manage production schedules and budgets
Create and present your product vision, strategy and roadmap
Achieve the revenue, profit and operational goals set for your product
Ensure standards for product quality and production value are set and consistently met across all functions
Set clear short, mid- and long-term goals and objectives for the project / product
Maintain a strong team culture that effectively works towards your product vision, strategy and goals
Interact regularly with upper management to keep abreast of corporate plans and overall portfolio strategies
Define and drive success metrics with Analytics
As the Product Owner you report to the Studio Director
Your profile:
3+ years' experience as a Product Manager / Product Owner for a software product, ideally within the games industry
Proven experience in agile project management methods such as Scrum or Kanban
Profound understanding of free-to-play game monetization and player retention
Good understanding of UX and UI
Passion for video games and a healthy dose of pragmatism
Ability to work independently and with a high degree of initiative and self-motivation
Entrepreneurial thinking, analytical skills, and a good overall business approach
Excellent communication skills in English, both verbal and written
Why join us?
Shape the success story of InnoGames with a great team of driven experts in an international culture
Competitive compensation and an atmosphere to empower creative thinking and strong results
Exceptional benefits ranging from flawless relocation support to company gym, smartphone or tablet of your own choice for personal use, roof terrace with BBQ and much more
Excited to start your journey with InnoGames and join our dynamic team as a Product Manager for Tribal Wars? We look forward to receiving your application as well as your salary expectations and earliest possible start date through our online application form. Silja Bernecker would be happy to answer any questions you may have.
InnoGames, based in Hamburg, is one of the leading developers and publishers of online games with more than 200 million registered players around the world. Currently, more than 400 people from 30 nations are working in the Hamburg-based headquarters. We have been characterized by dynamic growth ever since the company was founded in 2007. In order to further expand our success and to realize new projects, we are constantly looking for young talents, experienced professionals, and creative thinkers.
---
Ansprechpartner
Silja Bernecker
Talent Aquisition Manager
Friesenstraße 13
20097 Hamburg