Stellenangebot vom
15.10.2018
Lead Programmer (UE4) für HQ Bible Game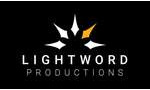 Programmer: Game Developer
Vollzeit
ab sofort
---
Firmendaten
Lightword Productions GmbH i.G.
---
Job-Beschreibung
Wir suchen derzeit für unser Studio und Erstprojekt One of the 500 (www.1of500.de ein stoybasierte Action-RPG zur Gamifizierung der Evangelien), einen Sr. Programmer (C++ UE4), der Lust und Motivation dazu hat, eine führende Rolle als Lead Programmer in unserem Team zu übernehmen.
Start: ASAP
Full Time (eventually part time possible)

You will oversee all developing- and coding-related processes and operations within the project. In close collaboration with the rest of the team, you will be responsible for the technical realization of our project.

Your Tasks
Operational overall responsibility for the technical fields like gameplay, UI, core technologies etc. and with it for all aspects of the technical realization of our game
Responsibility for all coding- and engineering-related topics within the project
Technical leader of the project
Equip our team members, lead and control
Generalistic overview of needs and capabilities within the programmer team
Requirements
Intrinsic motivation for and identification with the project
At least 3 years experience in a similar position in the video gaming industry
University degree in computer science (or comparable education)
Good communication skills
Team worker with a good balance of self
Deep technical knowledge of game development processes and game engines
Strong ability to solve technical problems
German is desirable, English language (written and spoken) must have
Not required, but a big plus
Working Experience on a big 3D Action RPG
Bible knowledge
Additional management qualifications
Substantial DX11, DX12, GNM or Vulkan experience
Familiarity with a wide range of graphical rendering techniques
Console experience on multiple major platforms
What we offer
the opportunity to work in a small passionated and harmonic team
a work environment and company mentality based on neighborly love
you to shape the company spirit with us
decent salaries for a start up
flexibility
the opportunity to build up something real big
Who we are
Wir sind ein neu gegründetes, talentiertes Studio mit einem jungen talentierten Team, dass mit großer Passion an unserer Vision arbeitet. Wir wollen eine deutsche Videospielfirma für christliche Produkte etablieren; mit internationaler Ausrichtung. Wir sind top vernetzt mit Kirchen, Universitäten und Wirtschaft auf unserem Fachgebiet. Wenn Du Lust hast, diese Reise mit uns anzugehen und etwas Bedeutsames mit uns und deinen Gaben aufzubauen, dann bist du hier genau richtig.
Fragen und Bewerbungen an kontakt@lightword.de
---
Ansprechpartner
Amin Josua
Geschäftsführer
Böblinger Str. 245
70199 Stuttgart
E-Mail schreiben
01705592973