Stellenangebot vom
24.07.2019
Linux System Administrator / System Engineer (Hadoop) (m(w/d)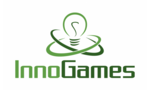 Programmer: IT / Backend / Client / Web
Vollzeit
ab sofort
---
Firmendaten
InnoGames GmbH
---
Job-Beschreibung
You know your way around Linux servers, already dived into the Hadoop Ecosystems and are looking for an opportunity to specialize in these technologies? Our Big Data environment with state-of-the-art technologies will be the perfect place to support your development. You will be part of our System Administration department and work very closely with our data engineers and scientist to design and implement architecture changes for our data infrastructure. Once you are familiar with our infrastructure you will take over the responsibility to operate our Analytics systems, design and implement architecture changes and provide hands on support for our data engineers and data scientists.

Your mission:
Work together with our data engineers and data scientists
Discuss and implement new technologies
Maintain the systems, update, monitor, and debug them
Automate and improve the environment

Our technologies:
The Hadoop ecosystem (HDFS, Hive, Impala, Spark)
Stream processing (Kafka, Flink)
Custom data applications with Java, PHP and go
Jenkins for job scheduling and build processes
Debian and Puppet for configuration management
Supported by Nagios, Graphite, Grafana and Serveradmin

Your profile:
Some years professional experience administering *nix systems
Real world experience with tools from the Hadoop ecosystem
Passion for Data Science / Analytics / Big Data and related technologies
Proficient in at least one scripting or programming language
Open and friendly communication style and very good English skills


Why join us?
Be part of a great team in an international environment in a healthy and stable growing company
Choose your preferred device (Linux, Mac or even Windows) for your comfortable workplace
We will actively support your further development and give you all needed resources to evaluate new technologies, participate in open source communities or improve your soft skills
Competitive compensation and an atmosphere to empower creative thinking and strong results
Exceptional benefits ranging from flawless relocation support to company gym, smartphone or tablet of your own choice for personal use, roof terrace with BBQ and much more

Excited to start your journey with InnoGames and join our dynamic team as a Linux System Administrator / System Engineer (Hadoop)? We look forward to receiving your application as well as your salary expectations and earliest possible start date through our online application form. Isabella Dettlaff would be happy to answer any questions you may have.

InnoGames, based in Hamburg, is one of the leading developers and publishers of online games with more than 200 million registered players around the world. Currently, more than 400 people from 30 nations are working in the Hamburg-based headquarters. We have been characterized by dynamic growth ever since the company was founded in 2007. In order to further expand our success and to realize new projects, we are constantly looking for young talents, experienced professionals, and creative thinkers.
---
Ansprechpartner
HR Team



Friesenstraße 13

20097 Hamburg