Stellenangebot vom
30.03.2020
QA TESTER (m/f/d) - 1153427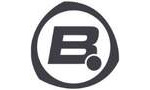 QA / Testing
Vollzeit
ab sofort
---
Firmendaten
Bigpoint GmbH
---
Job-Beschreibung
We are seeking a passionate and motivated Associate Quality Assurance Tester who can help us raise the quality of our games to the next level.
You must love exploring games and their functionalities down to the very last detail, you have an eagle eye for spotting bugs.
You will support the game developers by communicating all the defects you find in the games and make a great contribution to achieving the quality goals set for the projects.
RESPONSIBILITIES
Manual Functionality testing of new/existing features and components
Creating and maintaining Test-plans and other test relevant documentation
Entering detected defects into the bug database following the QA-wide reporting standards
Regression and rechecks of code changes and bug-fixes
Providing constructive and qualitative feedback to developers and the design team
Reporting to the Test Manager about test progress and issues
Manage testing effectively within the time allocated.
Ensure minimum leakage in bugs and ensure maximum coverage during testing.
Coordinating with extended game team to tackle issues
REQUIREMENTS
Being entitled to work in EU is essential since we cannot sponsor a relocation process for this role
Prior experience with game testing
First experience with Quality Assurance practices, conventions and procedures to learn an adaptive approach to testing
Knowledge of bug-tracking tools such as JIRA, Confluence and Mantis
Familiar with using MS Windows and Office
ISTQB certification is a plus
University degree in the fields of Computer Science, Game Design or comparable qualification is a plus
Exceptional attention to detail, thorough and precise approach of working paired with the ability to think "outside the box"
Good interpersonal skills, team-worker
Proactive and stress-resistant
Interest in typical technologies of Browser-/Online-/Mobile games
Passion for games
Fluent in written and spoken English
---
Ansprechpartner
Laura Antoine
Human Resources
Drehbahn 47-48
20354 Hamburg