Stellenangebot vom
18.06.2020
SYSTEM ADMINISTRATOR (m/f/d) - 3487694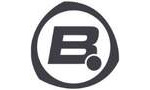 Programmer: IT / Backend / Client / Web
Vollzeit
ab sofort
---
Firmendaten
Bigpoint GmbH
---
Job-Beschreibung
The Office IT at Bigpoint represents a service focusing on supporting our internal employees. The main purpose is to make sure needed technology is available and easy to use. We are also a bridge to other internal departments like the supply management as well as external service partners.
One task of the Associate Administrator is providing a fast and satisfying 1st level support to Bigpoint's employees together with Junior Administrators.
As a secondary objective, he/she fully engages in server administration and projects as provided by Team Lead and Senior Administrators.
RESPONSIBILITIES
Support employees with any matters concerning the office's IT equipment (client hardware, installed software, meeting room technology)
Operate office server rooms (rack in new servers, remove old HW professionally, label devices, backup configurations, configure switches or VPN devices)
Automate recurring tasks where appropriate with scripting in powershell or bash (e.g. backup of config data into git, create monitoring extensions, copy files)
Support Software License Management
Server Administration in general (order/ setup/ update/ migrate/ document)

1 - Communication services: Mobile Phone Management, Asterisk Phone system, E-Mail with Exchange and Office 365, VPN with MFA
2 - Business Applications: Active Directory, Filesharing solutions, Billing systems, Banking SW, SAP (with partners)
3 - Misc: VMWare/HyperV, Storage systems, Certificate Authority, DHCP, DNS, Azure Sync, Antivirus, SQL, SCCM deployment system, Printing, Camera system...
REQUIREMENTS
The required qualifications/experience are:
Professional education in IT Business is required
3-5 years experience as an IT System Administrator for Server and Client Technology
Fluent in written and spoken English
The key skills (functional/technical) are:
Advanced knowledge about administrating common office technologies (Windows Client Management, Windows Server Roles, Active Directory, Backup, Monitoring, Virtual Machines)
Conceptual knowledge of network infrastructures with routers, switches, VLANs and IP subnets
Ability to hands-on exchange HW components in workstations, set up workplaces and work with server HW in the server rooms
The attitude and behavior to be successful in this role are:
Strong customer service and problem solving skills
You are a team-player and you like to share knowledge
Self-motivation to find solutions and read into documentation
Ability to multitask in a fast-paced environment
Professional attitude and work habits
Ability to learn new content areas and new skills quickly and well required
---
Ansprechpartner