Stellenangebot vom
17.05.2021
Lead Developer (mobile game free2play game)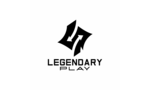 Programmer: Game Developer
Vollzeit
ab sofort
65000 EUR
---
Firmendaten
META Games GmbH
---
Job-Beschreibung
META Games is a self-publishing development studio creating mobile games for Esports fans. Our vision is "Live your Esports passion!" – for our players and ourselves. Our mission is to offer fun and authentic mobile games that will be enjoyed by millions of Esports enthusiasts around the globe.
We are looking for a Lead Developer for our next mobile free-to-play PvP game where the player takes on the role of the manager of a CS:GO Esports team. You will work with our game designers to prototype the core mechanics and build a fun interactive PvP match simulation. Then you will lead a small team of developers to turn this prototype into a full game, leveraging the knowledge and technology from our previous title. In addition to some hands-on development of the more complex systems, you will be mainly responsible for software architecture, planning and coordination between frontend and backend. You will also consult game designers and artists regarding technical feasibility and work with our other game teams and the backend platform team to share knowledge and technology.
Your Mission
Lead the development team for our next Esports management game.
Help the frontend and backend developers with planning and software architecture.
Implement parts of the frontend and/or backend of the match simulation during the prototyping phase.
Assist our project manager with estimations and planning of future features.
Provide feedback to our game designers about technical feasibility of design drafts.
Work with our artists to strike the right balance between style and performance.
Work with the other product leads and the backend platform team to find synergies between our products and transfer knowledge and technology between the teams.
Interview potential frontend/backend developers for your team.
Requirements
At least 3 years experience in a senior or lead position as a Unity developer, with at least one released mobile game where you were largely responsible for software architecture.
Very strong knowledge about software architecture and performance optimization in Unity.
Some prior experience as a backend developer.
Java and Python experience are very desirable.
Experience leading a development team is preferred, but we may also consider a good Senior with experience of mentoring junior developers.
You have excellent verbal and written English.
You live what you preach and are an example to the team, sparring about ideas with your peers, leaving egos at the door.
Bonus skills
Experience with developing and optimizing shaders is a plus.
You enjoy watching CS:GO Esports matches and understand the rules, nuances and aesthetics of the sport.
What we offer:
A competitive salary in a well-funded gaming studio, which you still help to shape
The opportunity to work in the most exciting industries in the world – Esports and Gaming
The ability to own your work, but to collaborate with a knowledgeable and enthusiastic team.
Next Steps:
---
Ansprechpartner