Stellenangebot vom
23.11.2021
SENIOR JAVA DEVELOPER (m/f/d) - #5507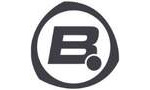 Programmer: IT / Backend / Client / Web
Vollzeit
ab sofort
---
Firmendaten
Bigpoint GmbH
---
Job-Beschreibung
ABOUT US
With over 410 million registered players and over 50 games, Bigpoint is one of the leading developers and publishers of free to play games in the world. Being part of the Yoozoo group, we believe that everybody should be able to play great games and, with an uncompromising focus on quality, strive to push the boundaries of gaming, exceeding our players expectations with fun, accessible and innovative content.
ABOUT THE JOB
We are looking for a motivated and passionate Game Developer that aspires to take browser games to the next level. In ambitious projects you will build up and maintain high-value game productions as Java Software Engineer in a multi-disciplinary team. With your experience, preferably from previous game developments, you are able to provide a strong technical background and motivated to create great games!
RESPONSIBILITIES
Work on the server backend of a browser-based high-quality MMO game
Build and extend a game, and shape its future
Create and maintain the games structure, persistency, communication and logic
Develop and improve architectures, pipelines and processes along the way
Implement requirements derived from Game Design Documents
Test your code thoroughly with Unit Tests and Mock Objects (i.e. JUnit, EasyMock etc.)
REQUIREMENTS
University/Bachelor degree in Computer Science, Computer Game Development, Computer Engineering, Engineering Sciences or related/comparable qualification
Previous working experience as software engineer or similar jobs
Practical knowledge of Java for 5+ years and provide a deep understanding of the SDK (Java 11)
Great skills as OOP developer with good concurrent programming skills
Good practical experience with Databases (e.g. MySQL)
Proven experience in code versioning (e.g. with SVN, GIT)
Previous experience with client/server communication protocol implementations is a plus
Previous succesfull experience working on at least one game is a plus
Additional experience with other languages (e.g. C#, PHP) is a plus
Able to tackle larger goals or tasks, specify and communicate these tasks
Able to prioritize, multi-task and perform in a deadline oriented environment
A team player and passionate about gaming
Fluent in technical and business English.
---
Ansprechpartner