Stellenangebot vom
13.05.2022
International Communications Manager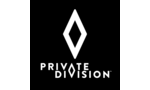 Marketing / PR
Vollzeit
ab sofort
Competitive
---
---
Job-Beschreibung
THE ROLE
Private Division is searching for an experienced International Communications Manager to join their team in Munich!
The successful Communications Manager will be a key member of the growing communications team and will contribute to the strategic development and go to market executions of Private Division.
We are seeking an experienced PR/Comms professional who demonstrates a balance of creativity and data-informed communication tactics. This international management position offers the unique opportunity to develop and lead communication campaigns for selected games on an international and global level, in close collaboration with the global marketing leads. Working with content creators and weaving in all types of key opinion leaders into a state-of-the-art comms campaign is a natural given in this role.
ABOUT PRIVATE DIVISION
Private Division is a developer-focused publisher that empowers the video games industry's leading creative talent to develop the games that they are passionate about building, while providing the support that they need to make their titles critically and commercially successful on a global scale. The label is a division of Take-Two Interactive Software, and is the publisher of Kerbal Space Program, The Outer Worlds, OlliOlli World, and more. We are headquartered in New York City with offices in Seattle, Munich, Las Vegas, and Singapore.
WHAT YOU'LL TAKE ON
Responsibility for all international public relations activities for selected titles across Europe, Russia, Asia, Australia, and New Zealand.
Collaborate with our developer partners, the New York and Singapore marketing and communications teams, and the Seattle product development team in developing the international communications and PR strategies for some games of our portfolio.
Take on the responsibility to lead communication campaigns for certain unannounced titles on an international and even global level.
Identify and work with PR freelancers and agencies as well as influencer marketing agencies in territories across Europe as well as Asia and Australia/New Zealand.
Build and maintain positive relationships with key international media and key opinion leaders.
Organize and lead digital and physical press trips to developer studios and international developer tours, and travel to conventions, press events and other industry related events when necessary.
Work with both internal and external development studios to accommodate interview and feature requests from international media.
Create and manage PR campaign coverage reports and post-mortems.
The developers we work with are valued partners – it is equally important to be responsive and listen, as it is to contribute.
REQUIRED SKILLS AND QUALIFICATIONS
A minimum of 3 years of experience in PR/Communications, with experience in console and/or PC video games publishing or development.
A deep understanding of and profound experience in working with key opinion leaders outside of traditional press, such as content creators.
Creative approach to both PR asset production and problem solving, coupled with the ability to take creative risks.
Strong communicator, both written and oral. Ability to work in a collaborative and transparent method with our partners. Demonstrate a strong ability to listen and develop a complete understanding of our partner games and the developers' goals as organizations.
A deep love and understanding of games and the gaming industry, including both the development and the marketing/PR sides, from AAA releases to independent games.
Able to win and maintain the respect from outside development teams through thoughtful input, strong work ethic, and perseverance.
Strong knowledge of Microsoft Excel, Word, PowerPoint, Project, and/or other relevant project management toolset, including learning those used by our developer partners.
Experience in building and managing relationships with freelancers, agencies, vendors, and other external resources.
Expected to identify and then take ownership of any responsibilities and opportunities that present themselves to this growing organization.
Bachelor's degree or equivalent experience.
Multiple language skills beneficial.
Cover letter and creative portfolio of professional work are required

MISCELLANEOUS:
WHAT WE OFFER YOU:
Great Company Culture. Creativity, innovation, efficiency, diversity and philanthropy are among the core tenets of our organization and are integral drivers of our continued success.
Growth: As a global entertainment company, we pride ourselves on creating environments where employees are encouraged to be themselves, inquisitive, collaborative and to grow within and around the company.
Benefits. Employee stock purchase plan, job bike scheme, in-house massage program, broad learning & development opportunities, a charitable giving platform with company match and more!
Perks. Monthly Fitness allowance (up to €360 annually), employee discount programs, free games & events, stocked pantries, the ability to earn up to €370+ per year for taking care of yourself and more!
Private Division is proud to be an equal opportunity employer, which means we are committed to creating and celebrating diverse thoughts, cultures, and backgrounds throughout our organization. Employment at Private Division is based on substantive ability, objective qualifications, and work ethic – not an individual's race, creed, color, religion, sex or gender, gender identity or expression, sexual orientation, national origin or ancestry, alienage or citizenship status, physical or mental disability, pregnancy, age, genetic information, veteran status, marital status, status as a victim of domestic violence or sex offenses, reproductive health decision, or any other characteristics protected by applicable law.
---
Ansprechpartner
Tom Norris
Talent Acquisition Manager
Ganghoferstraße 70a
80339 Munich