Stellenangebot vom
16.05.2022
Marketing Director (m/f/d)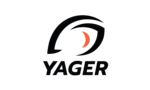 Marketing / PR
Vollzeit
ab sofort
negotiable
---
Firmendaten
YAGER Development GmbH
---
Job-Beschreibung
ABOUT US
#TEAMYAGER

YAGER makes computer games and is based in Berlin, Germany. Founded in 1999 by 5 enthusiastic gamers, we combine long-term experience with a resilient and innovative spirit.

We are passionate about creating online action games with rich worlds, focused on social emergent gameplay. Our mission is to give players unique moments they can´t wait to tell their friends about.


ABOUT THE ROLE
As Marketing Director (m/f/d) you and your team will support our current title "The Cycle" and create inspiring content for our community. You will celebrate YAGER and create an inspiring and sustainable approach to marketing our products. As Marketing Director you will design and implement processes and tools as well as own the short and long term strategies to shape an impactful brand.


YOUR MISSION
Improve YAGER´s image throughout the industry via defining & executing great communication strategies around the Studio
Development and execution of integrated Go to Market plans across traditional and emerging channels, using all marketing levers
Define and drive the marketing team's strategy, recommend/drive changes and experiments on various user sets to optimize experience
Execute the roadmap of daily, weekly, monthly events, promotions and campaigns to increase engagement, retention and monetization, based on a deep understanding of game metrics
Use data and insight to steer communication planning. Prioritize target audience/ segment priorities, along with key features that will create differentiation
Understand and assess core product opportunities (e.g., opportunity size, appeal, differentiation) in order to proactively determine how to best sell and drive demand
Conduct research to develop consumer insights that inform marketing plans, as well as test the effectiveness of marketing activities
Deliver results and hit deadlines. Take responsibility and ownership of role-related tasks
Generate new solutions that contribute to Brand evolution. Ask questions and challenge the status quo. Contributes to a culture of creativity and idea generation
Works collaboratively with other department heads to hit goals. Builds working relationships with others cross-functionally. Acts in the best interest of the Brand, and others, versus self
Build and maintain relationships with key external stakeholders like business and media partners, community influencers and various agencies
Clearly articulates a vision of the future for The Cycle as a brand, illustrating how teammates can contribute to make an impact
Lead and develop a team of 5-7 direct and indirect reports


YOUR SKILL TREE
8+ years relevant gaming industry experience
3+ years leadership experience
Bachelors degree in marketing or related field required
Project management experience and ability to work with and manage cross functional units to advance business objectives
Regularly seeks out the latest trends on Mobile/Console/PC and plays them
Exhibits excellent judgement
Embraces the small stage and big stage with outstanding communication skills
Can blend creative strategies and with analytics
Expects and requires innovation of her/his team
Thinks big and has convictions


READY FOR THE QUEST?
We support you all the way
Get settled. We offer relocation packages and budgets, provide temporary accommodation, administrative support and more.

We care about your work-life-balance with competitive vacation days and core working hours

Green travel at a discount. We offer a Company Ticket for the public transportation system in Berlin (BVG)

We´re dog friendly! Bring your best buddy to the office and make new friends.

We are passionate about growth
Join a diverse & creative team! Over 28 nationalities come together to create thrilling gaming experiences.

We´re dedicated to see you grow. Receive feedback, internal trainings, workshops and Lunch & Learns and more!

We care about your well-being
(Mental) health matters. We work with various partners to provide you and your loved ones with support for mental & physical health, coaching and counselling and more!

Stay fit! We offer a gym membership for FitX gyms around Berlin. The best thing about it? There´s one just a ten-minute walk from the office!

Yum! Our equipped kitchen is stocked with beverages and fresh fruits and we hold regular team events




OUR COMMITMENT TO DIVERSITY
At YAGER we believe that the best gameplay stories are those shaped by other players. We know together is better and we celebrate the uniqueness and strength found in diversity. We know that an aligned and diverse?team will outperform the sum of its parts.

We are committed to creating a safe working environment where a diverse mix of talented people come together to make great games for everyone and to increase diversity and inclusion in the game development industry.


Every hero has a backstory, and we welcome you to share yours with us, and become part of an inclusive team working on creating exhilarating and engaging socially emergent action games.
---
Ansprechpartner
Human Resources



Pfuelstr. 5

10997 Berlin