Stellenangebot vom
25.05.2022
Junior Social Media & Community Manager (f/m/d)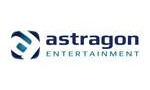 Marketing / PR
Vollzeit
ab sofort
---
Firmendaten
astragon Entertainment GmbH
---
Job-Beschreibung
astragon Entertainment GmbH is a wholly-owned subsidiary of Team17 Group PLC, and a leading German games developer, publisher and distributor of sophisticated 'working' simulation games, focusing on non-violent cooperative gameplay with very detailed, technical, and realistic environments. astragon's internationally well-known IPs include Construction Simulator, Bus Simulator, Police Simulator: Patrol Officers and Firefighting Simulator. The distribution of high-quality licensed and distribution products such as Farming Simulator and SnowRunner complete its attractive product range. astragon games are available worldwide on many different platforms such as consoles, smartphones, tablets, and PC.
A united and strong team – also when working from home: Even in challenging times like these, we are looking for a Junior Social Media & Community Manager (f/m/d) to support our team in Düsseldorf, Germany. You can look forward to a flexible home office solution with digital training in your fields of activity without any restrictions by Covid-19 inhibiting your onboarding. Contactreducing security measures in our office located in the heart of Düsseldorf additionally ensure the safety of all employees during the times they may be required to be on site.
Key Responsibilities:
• As part of our Social Media and Community Management team, you will be tasked with creating social media strategies in line with our global communication strategy and community development plans.
• You will be responsible for the creation of content, its planning, evaluation and optimization.
• You will monitor the social media/community channels of our brand and products, and prepare and present reports for internal and external stakeholders with recommendations to drive core KPIs.
• You will support national and international events and activities through social media coverage.
• You will work closely with different developer teams, our marketing and PR departments as well as other internal stakeholders in terms of strategic planning and creative execution.
• You will be in constant contact with our community and always have an open ear for their needs – especially during and after a product launch.
Qualifications:
Core Competencies
• You have a BA in humanities, media science, communication science, or business administration with a focus on media or marketing or equivalent experience
• You love creating the best content for our social media channels and developing ideas for new campaigns. You identify with games (especially working simulation games) and the gaming community and are able to communicate these topics skillfully to our target group.
• You love writing short and striking texts in English and German. Your linguistic talent will help you to underpin our social media posts with creative captions.
• You like to bring new ideas and inspiration to the team and you are always up to date when it comes to the latest social media trends.
• You know exactly how to present content on Facebook, Twitter, Instagram, YouTube, Discord, Tiktok and more in an appealing way and have basic knowledge of their backends.
• You are eloquent and have German language skills at a native level as well as good English skills in order to be able to keep in touch with your colleagues and our community.
Good to know:
• Our office language is English
What you can expect:
• You will be fully integrated from day one and experience a steep learning curve.
• We offer an inspiring working environment within a young, creative team.
• You can expect great benefits like flexible working hours, free parking, soft-drinks, coffee, fresh fruit and legendary team events.
Does this sound like you? If your answer is yes, we'd love to hear from you! Get in touch and send your CV and cover letter to job-applications@astragon.de
---
Ansprechpartner