Stellenangebot vom
16.11.2023
Senior Technical Artist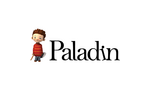 Art / Layout / Illustration
Vollzeit
ab sofort
---
Firmendaten
Saturnusstraat 60, Unit 76
---
Job-Beschreibung
You are an artist that bridges the gap between art and code. As a Technical Artist you make sure that the game looks beautiful and runs smoothly. You push the visual quality of the game, while maintaining stability and high frame rates. You walk the line between creative vision and technical systems of the game and are a bridge between artist and programmers. You feel at home when you work on visual fx, lighting and shaders.
RESPONSIBILITIES
Create and implement great looking shaders
Create tools and pipelines that streamline art production
Create textures, special effects, and other supporting visual assets
Set up game objects that are easy to use and efficient
Work closely with programmers and artists to improve the quality and processes
ROLE-BASED SKILLS
What we are looking for:
Able to create visual effects in Unity
Knowledge of real-time 3D rendering techniques
Knowledge of node based shader editors & physically-based rendering
Able to set up the art (and technical) pipeline at the start of a project
Experience with repositories like SVN or GitHub
What could help:
Experience with modelling, texturing and animation
Experience with programming or scripting
Experience with Unreal and/or other engines
Optimize the game for all devices
Deliver technical animations for in-game characters and animated objects
Soft skills
Strong Communicator: You speak the language of multiple disciplines and can easily translate ideas for others to understand
Creativity: You are able to come up with original and innovative ideas and solutions or implement those from someone else
Accountability: Taking responsibility for your own actions and sharing those of your colleagues
Curiosity: Driven by problem solving and clearing the challenges ahead
Qualifications
A strong passion for making games
You are willing & able to work at our basecamp in The Hague 3 days a week
You read, write and speak excellent English
Able to work 32-40 hours per week
Are you qualified?
We have set this position up with the idea of hiring a senior, but we would much rather read your application than miss out on a great candidate. So please apply if you are interested!
CULTURAL COMPETENCIES
Paladin has five core values that we're looking for in team members:
Kaizen: We make positive changes on a regular basis
Spark: We leave a mark, providing a positive experience for everyone involved
Wholehearted: We love the work we do, and we commit to our work
Fellowship: We are in this together
Autonomy: We make decisions and take responsibility for our actions
WE OFFER
Being part of a highly motivated and skilled team
Positive, healthy work environment
25 days of vacation and 5 additional national holidays per year
Coaching, training and other opportunities for personal development
Competitive salary, a pension plan, bonus scheme, participation plan and other benefits
Partial remote work and flexible hours
Relocation support
Salary
At Paladin we have a career framework set up with levels and profiles per role. The salary ranges will differ per open position depending on the placement within the framework.
For this position we are open to discuss salary depending on the person and level of experience.
Our take on the post-Covid work situation
We value our team spirit, a healthy work life balance and company culture. This is why we adopted a hybrid structure that allows us to work from home and in the studio. We are currently coming to the office two days per week. In the future this might change, but we expect to stay hybrid. We are committed to a hybrid studio culture, so we are not offering fully remote jobs.
We will offer support during the relocation process.
ABOUT PALADIN STUDIOS
We create games that make people smile – be it a sweet twinkle, loud laugh, or evil grin.
Paladin is a game developer. Our basecamp is in The Hague. We are a team of 45+ knights and growing. Our mission is to create games with a spark, for players all over the world. We achieve this goal by being a world-class game studio with soul, that brings out the best in people. That means a studio filled to the brim with creativity, professionalism, and good vibes.
Some of our recent games include:
HOW TO APPLY
Does this sound good? Awesome! To apply, please fill in the application form.
---
Ansprechpartner
Sacha Blom
Marketing & Recruitment Coordinator
Saturnusstraat 60, Unit 76
2516 XZ Den Haag